Teenager's body pulled from River Erewash at Stapleford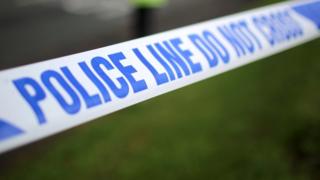 A body of a young male has been recovered from a river in Stapleford outside Nottingham, following reports of a 14-year-old boy going missing in the water.
Police were called to the River Erewash when the teenager did not re-emerge.
Fire officers and the ambulance service helped search for him and police divers found a body within two hours.
Nottinghamshire Police said in a statement that they were investigating the circumstances of the incident.
One local resident told the Nottingham Post that a boy had been there with his parents.
Another said: "He was just playing. You just don't think."