Sledgehammer vandals 'mutilate' 60 cars in Gunthorpe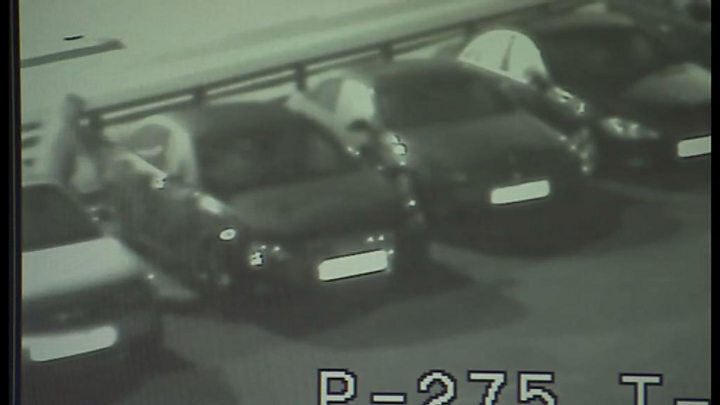 Vandals wielding sledgehammers have been captured on camera smashing 60 cars in 10 minutes.
The CCTV footage showed two hooded men destroying windscreens, bonnets and headlights at about midnight on Sunday at Lowdham Cars in Gunthorpe, Nottinghamshire.
Company owner Melanie Hibbitt said the site had been "mutilated completely", leaving her "sick and devastated".
Nottinghamshire Police said it was investigating and released the footage.
Ms Hibbitt, who set up the dealership 18 months ago, estimates it could cost about £200,000 to repair the vehicles and some could be written-off completely.
"They've smashed every single car on the site... they had thrown slabs through car windows," she said.
"I cannot think who would do such a thing and why... I can't understand it.
"It could take us under because we've got no stock to sell and we employ about eight people so their jobs could be at risk."