Polls open in Derbyshire County Council elections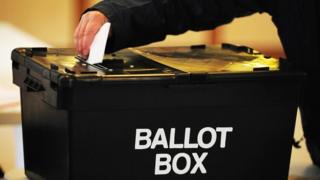 Polling stations across Derbyshire have opened for the elections to decide who runs the county council.
Registered voters will be able to cast their ballots from 07:00 to 22:00 BST.
There are 270 candidates contesting 64 seats. The last county council election in 2013 saw Labour win 43 of the 64 seats.
The election count will start on Friday and the results will be published on the council's website as they are announced.