Manchester attack: Armed police patrols increase in Nottinghamshire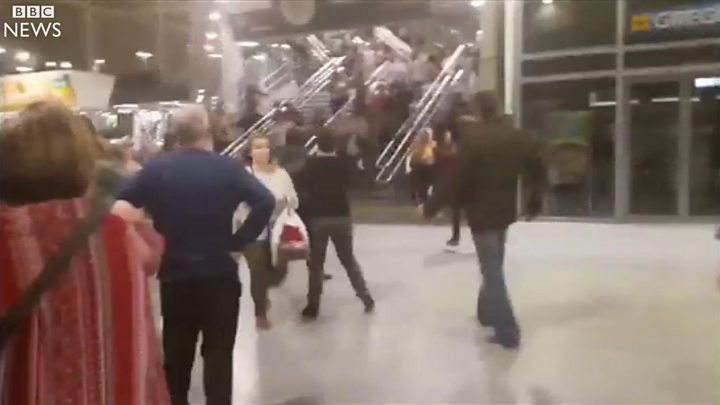 Armed police patrols are being increased in Nottinghamshire following the suicide attack in Manchester that killed 22 people.
Nottinghamshire Police has also started reviewing future events for potential threats and has called in specialist security advisers.
The force's chief constable said people can expect to see extra officers - armed and unarmed - on the streets.
He said they are there as "a message of reassurance to the local community".
"We will defeat this vile evil if we stand together," Chief Constable Craig Guildford said.
"The police play a key part in that and I would reassure the public there are no links back to Nottinghamshire at this stage.
"What I am absolutely sending is a message of reassurance to the communities of Nottinghamshire, including those businesses that run these types of venues, and that is as a community, we stand together."
The force has also sent officers to Manchester to relieve police who have been working through the night.
A man set off a bomb in the foyer of Manchester Arena at 22:33 BST on Monday, at the end of a concert by Ariana Grande.
The 22 people who died include eight-year-old Saffie Roussos and teenager Georgina Callander.
The explosion also injured 59 people.