World Scrabble champ crowned after 74-point 'carrels'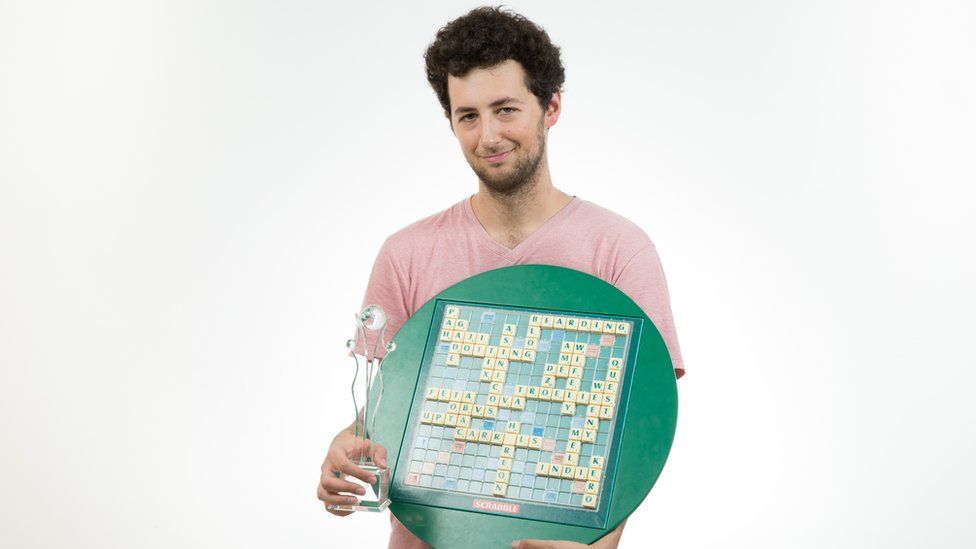 A new world Scrabble champion has been crowned thanks to his knowledge of furniture.
David Eldar, 27, claimed the title after putting down "carrels" - a type of cubicle desk often seen in university libraries - to score 74 points.
He beat his opponent Harshan Lamabadusurilya 3-0 in a best of five final.
Mr Eldar's prize included a cheque for £7,000.
The Australian-born wordsmith beat off competition from players from 26 countries, including Pakistan and Sierra Leone, to claim the title in Nottingham.
Mr Eldar, who has been playing the game for 14 years, works in property in London.
"This means a lot to me," the world number two said.
"I went into the third game with a huge mental advantage having won both previous games, so I knew I just had to keep focused and if the tiles went in my favour I could clinch it."
The runner up, who is the world number 16 and has been playing the game for two decades, took home £3,000.
The final also saw the players place words including "obvs," slang for "obvious" and scoring ten, and "asinicos," meaning stupid fellows, scoring 64.
Related Internet Links
The BBC is not responsible for the content of external sites.