Nottingham graduate falls to his death in Italian Alps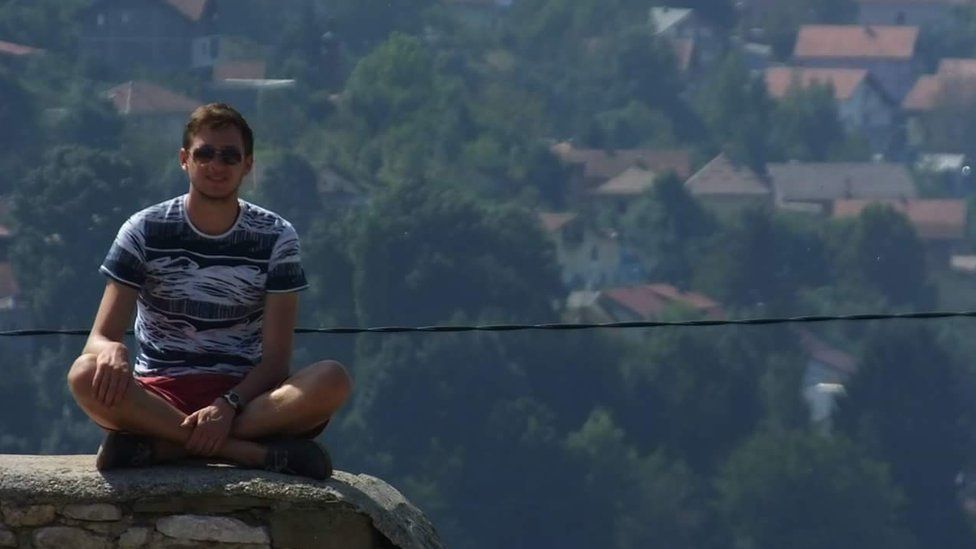 A man has fallen to his death while hiking in the Italian Alps.
Keaton Emery, 23, from Macclesfield in Cheshire, had been a volunteer at a sailing school near Lake Como.
The former University of Nottingham student went missing on 7 September and rescue teams found his body at the bottom of a 60ft crag on the Legnoncino mountain three days later.
His mother Denise Emery said: "People only had to meet him for a few hours and they would remember him forever."
After studying politics and economics at university, Keaton had decided to travel - but without using aeroplanes.
He made it to Italy cycling, as well as using trains and ferries.
Mrs Emery said: "He wanted to find new ways of living and working.
"He loved meeting new people, experiencing how they live and discovering their stories. He was a curious person who wanted to enjoy life and have a laugh."
She added that he had originally planned to go on to Australia, but missed his friends and home so was going to return at Christmas to study.
The family has been told he set off to climb the mountain with friends but bad weather persuaded most to turn back, while Keaton continued.
When he did not return the next day, the alarm was raised but the poor conditions hampered the initial effort.
Mrs Emery said: "We were in France at the time and found out through someone posting a link to Italian news coverage.
"It seems like it must have been instant, he had not moved from where he fell."
She added: "He put everyone at ease, he was interested in everyone, he was a beautiful person."
University friend Jill Paton said: "He was my absolute rock, he knew me better than anyone else and always knew how to make me smile even through tears."