Cellist Sheku Kanneh-Mason donates £3,000 to his old school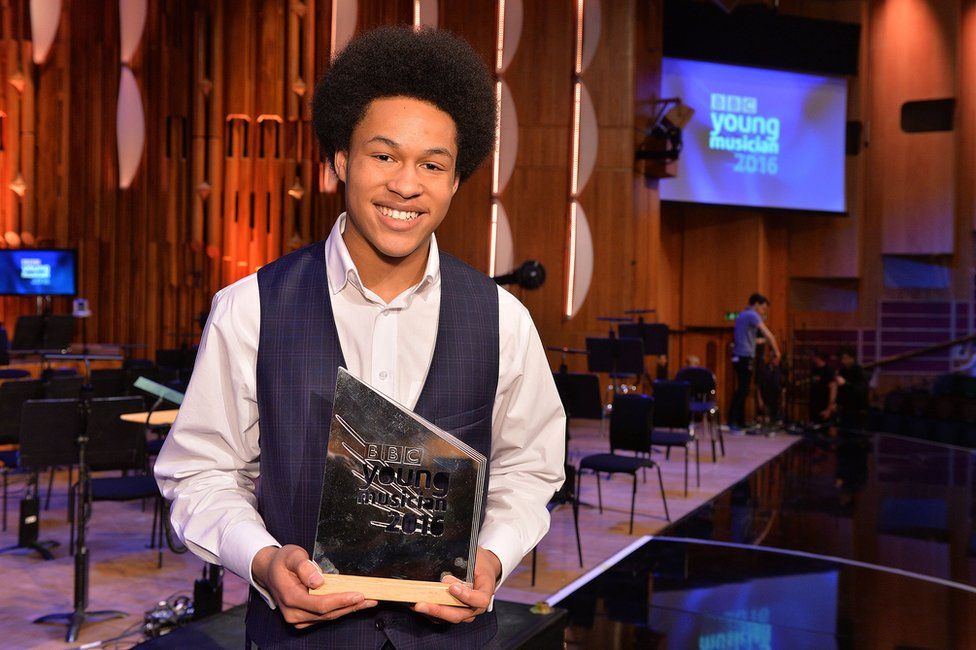 Cellist Sheku Kanneh-Mason has donated £3,000 to his old school so 10 other young people can continue having cello lessons.
The teenager made history in 2016 when he became the first black winner of the BBC Young Musician competition.
The 18-year-old donated money saved from his concerts after hearing cello teaching could end at Trinity Catholic School in Nottingham.
"I have had amazing opportunities at Trinity School and to see other children not have the same opportunities as I had would be a huge shame," he said.
Assistant head teacher Steve Manderson said music was still a priority but the school had to make difficult decisions due to cuts from central government.
"It's no secret that funding at the school is pretty dire at the moment and we are having to re-evaluate everything we offer," he said.
"Sheku generously offered to fund a cello teacher and we are in a position where we had to say yes."
Parents currently pay for their children to have instrument lessons at the school but these are subsidised by the school, to make them affordable for children from less advantaged backgrounds.
The cost of cello lessons was due to increase, meaning the money paid by the school and parents would no longer cover the lessons. Sheku's donation will cover the shortfall for about three years.
Sheku comes from a family of musical prodigies and he and his brother and five sisters all featured in the BBC documentary Young, Gifted and Classical.
Five of his siblings have attended Trinity School, either currently or in the past, and his youngest sister is due to go there too.
He is now studying full-time at the Royal Academy of Music, where he studied at weekends while growing up.
He also has a recording contract with Decca Classics. His debut album is due to be released in early 2018.
Related Internet Links
The BBC is not responsible for the content of external sites.