Nottingham Forest owner Evangelos Marinakis facing match-fixing trial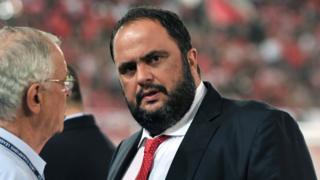 The owner of Nottingham Forest and Olympiakos is to face trial accused of trying to fix football matches in Greece, the BBC understands.
Evangelos Marinakis bought the Championship side in May, passing the English Football League's owners' and directors' test.
The shipping magnate was also charged with forming a match-fixing ring, at the Athens Court of Appeals.
Mr Marinakis has always denied any wrongdoing.
Live updates and more news in the East Midlands
In a statement on the Olympiakos website he said: "I am certain that my innocence with regard to these remaining charges will be demonstrated by the judicial process that will ensue, thus fully exonerating me..."
He previously told the BBC that allegations he was involved in a "criminal organisation" were invented by "jealous" opponents to "destroy" his success with Olympiakos.
Following the court of appeal's decision and according to Greek sports law, the businessman cannot be involved in any sports association until the end of the trial, the date of which has yet to be set.
Mr Marinakis has since said he was stepping down as chairman of the Greek club.
It is unclear how this will affect Nottingham Forest, who have yet to comment.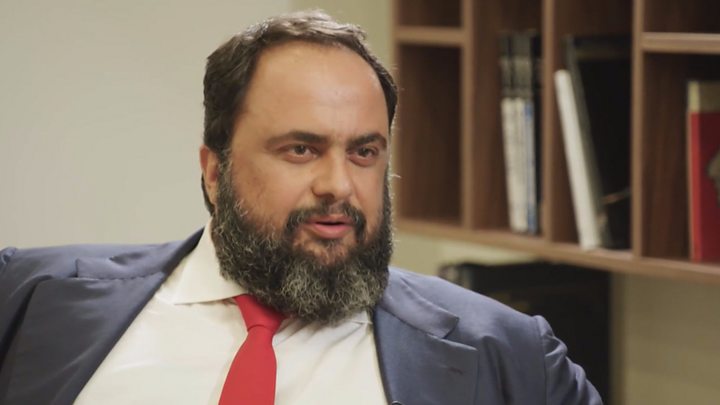 However, club chairman Nick Randall QC said in a letter to supporters in June, that Mr Marinakis had made sure structures were in place regardless of his "individual fortunes".
Mr Marinakis is one of 28 individuals in Greek football due to face trial some time in 2018 over alleged match-fixing.
The prosecution had accused him of fraud and blackmail and joining and running a criminal organisation, but these allegations were dropped.
He has faced no action over allegedly being involved in the bombing of a referee's bakery.