Nottingham radio station's non-Muslim doctor advice breached rules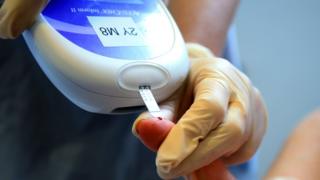 A radio station breached two Ofcom rules after a diabetic listener was told their non-Muslim doctor's advice not to fast had "no importance".
During a phone-in on Nottingham's Radio Dawn a caller asked a Muslim scholar for advice about fasting with diabetes.
Ofcom's investigation said the guidance given was "potentially harmful" and "offensive and discriminatory".
Radio Dawn apologised and said it was not the intention to suggest listeners do not seek appropriate medical advice.
During a show on the Muslim community radio station on 16 May, a religious scholar said: "Where it's not a doctor [giving advice], or if it is a non-Muslim doctor who is giving the advice, well their advice carries no weight. It has no importance whatsoever."
An investigation by the broadcast regulator Ofcom found this breached two rules of its code - one about protecting the public from harmful and/or offensive material and another about avoiding or minimising offence.
The report said it found the content was potentially harmful because medical opinion should always be sought from an appropriately qualified doctor.
It added that advising listeners to disregard the medical advice of a non-Muslim doctor was discriminatory as it suggested a non-Muslim doctor was not capable of treating Muslim people.
"We considered this was discriminatory and potentially offensive, not only to non-Muslim people, but also to members of the Muslim community," the report said.
Karimia Limited, the licensee for Radio Dawn, apologised and said that "on no account was it the intention of the presenter or Radio Dawn to suggest to listeners that they do not seek appropriate medical advice".