Nottingham Prison death: Inmate 'told woman her partner had died'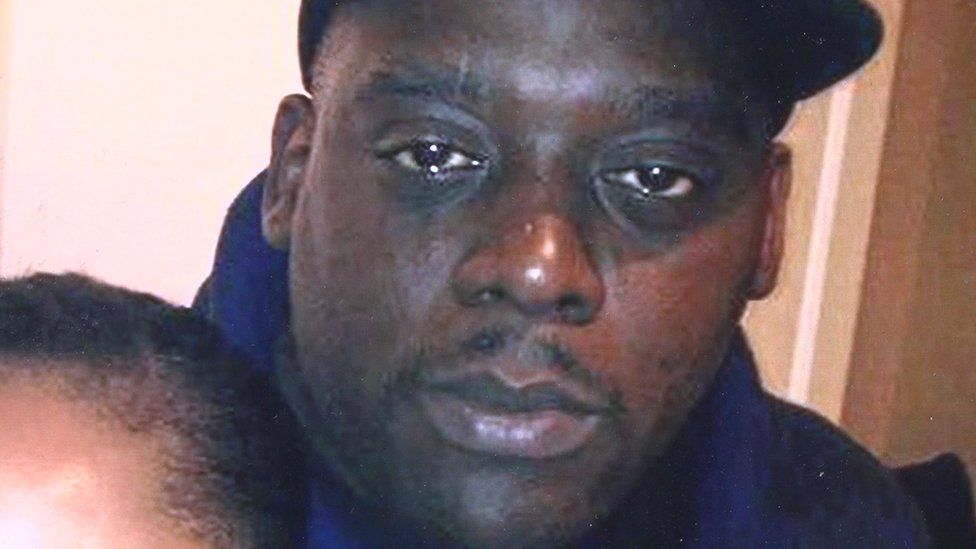 The partner of a man who collapsed in Nottingham Prison said she was told about his death by another inmate who illegally rang her from the jail.
Anthony Solomon, 38, from Bulwell, Nottingham, died after he was found lying unresponsive on the floor of his cell on 27 September.
Leanne Blakey said the unnamed prisoner told her the father of her daughter was "dead on the landing".
The Ministry of Justice said it could not comment while the inquest was open.
You may also be interested in:
In October, an inquest opened and adjourned into the deaths of Mr Solomon, Shane Stroughton and Andrew Brown.
No cause of death has been given for any of the men so far.
Ms Blakey said on the morning her partner died she received a call from an unnamed inmate inside the Category B prison.
She said: "He said 'your man's dead on the landing, they declared him dead 40 minutes ago, ring the prison,' and he cut the phone off."
Ms Blakey said she then called Nottingham Prison and was told they could not tell her anything over the phone.
She believes Mr Solomon had been smoking a form of synthetic cannabis like Black Mamba.
"He said prison wasn't prison any more, it's more like a mental institution," she said.
"There's a letter handed back to me with his belongings where he says that he can't take it no more."
Peter Clarke warned the jail, which has a 1,060 inmate capacity, was in a "dangerous state" and there would be "further tragedies" unless safety measures were put in place.
His letter followed the deaths of five men within four weeks in September and October, one of whom was Mr Solomon.
Justice Secretary David Gauke said an action plan would soon be published following the "urgent notification letter" issued by Mr Clarke.
The Ministry of Justice said it could not comment on the death of Mr Solomon until the Prisons and Probation Ombudsman has completed its investigation and the inquest has concluded.
You can see this story in full on BBC Inside Out East Midlands at 19:30 GMT on Monday 12 February on BBC One, or via iPlayer for 30 days afterwards.
Related Internet Links
The BBC is not responsible for the content of external sites.