Selectadisc legacy honoured by DJs at bakery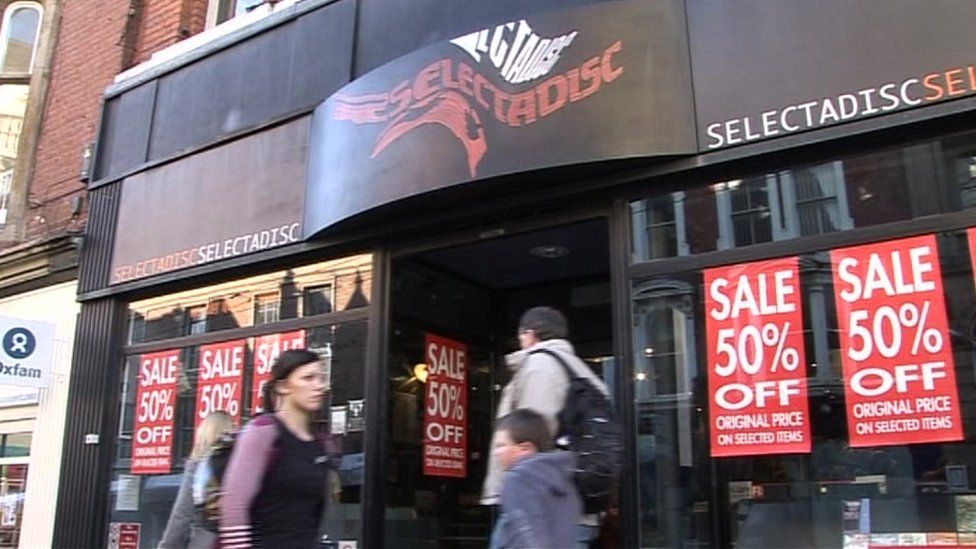 DJs and music traders are taking over a bakery to honour a much-loved record store which once stood there.
Selectadisc, which closed its doors in Nottingham in 2009, was described as the "John Peel of record shops" and traded for more than 40 years.
Its former sister store in London featured on the sleeve of Oasis album, (What's The Story) Morning Glory?
A six-hour celebration was taking place in the shop's former premises in Market Street.
A number of DJs will perform sets upstairs at the Ugly Bread Bakery, while several pop-up record shops from across Nottingham were also joining in.
The event takes place until 17:00 GMT.
Director of Ugly Bread Bakery, Jade Vendone said: "We have had people come in just to look around the place because they had spent so much time there when it was Selectadisc.
"I think it's important to celebrate businesses that have brought a lot of joy to the city."
Brian Selby opened the first Selectadisc as a stall in Mansfield market in 1966, before the business relocated to a unit in the Meadows, Nottingham.
It later moved to Nottingham city centre in the 1970s, before finally closing the doors to its Market Street premises in March 2009.
International house DJ Graeme Park - who had an eight-year residency at the famous Hacienda nightclub in Manchester - was one of Selectadisc's former employees.
"That probably helped make [Selectadisc] significant to a '90s kid like me," Tom Whalley, a producer at BBC 6 Music, said previously.
"Without Selectadisc, I doubt I'd know enough about music to do what I do now."