Labour council leader urged to resign after defections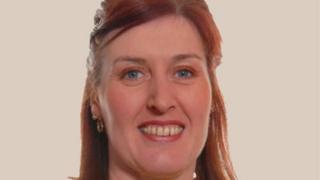 A council leader is facing calls to resign after eight councillors left the party in the past month.
Two Labour members of Ashfield District Council in Nottinghamshire joined the Conservatives in March, while six more have become independents.
Jason Zadrozny, leader of Ashfield Independents, said council leader Cheryl Butler should quit.
Ms Butler said she would not step down as leader, despite Labour losing its majority.
East Midlands Live: Hostel murders accused 'of unsound mind'; Missing tortoise found after nine months
Chris Baron, who previously led the Labour-run authority, and Lee Anderson, who worked for Ashfield's Labour MP Gloria De Piero, blamed campaign group Momentum for their decision to defect to the Tories.
The six councillors who have become independents include cabinet members Tim Brown and Amanda Brown.
Mr Zadrozny said: "The council are making bad choice after bad choice and even the Labour group are walking away.
"It's time for the leader to go or our council gets into a state it can't be repaired from."
He accused the council of spending £3m to decrease the size of bins in order to encourage recycling, which he claimed had not worked, while fly-tipping had increased.
Ms Butler said calls for her resignation were "opportunistic" and that the council had "achieved great things" while under "incredible financial pressure".
The BBC understands a seventh Labour councillor could become independent later, leaving the party with 13.
There are five Conservative councillors on Ashfield District Council, Ashfield Independents have 10 representatives and there are eight independent councillors.
A working majority is 18.
Analysis - BBC political reporter Tony Roe
According to Labour insiders what's happened to the party in Ashfield is a mess. But don't make the mistake of assuming this a story about a Momentum or left-wing takeover of the local party.
It's more likely a tale of individuals who don't get on and disagree on policies being enacted.
One idea which has caused grief is the introduction of smaller household waste bins which were designed to encourage recycling.
The present leader was elected leader for four years and can only be ousted by a vote of no confidence at a full council meeting. The next meeting on 26 April will be one to watch.