Meghan Markle in surprise Nottingham school visit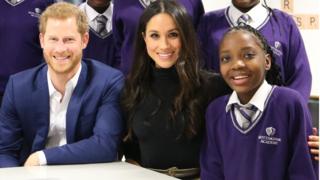 A pupil from Nottingham said she was "just speechless" when Meghan Markle invited her to her wedding.
Leonora Ncomanzi spoke to Ms Markle when she and Prince Harry visited the city on their first official event after their engagement was announced.
Ms Markle honoured a promise to Leonora and returned to Nottingham Academy for a private visit.
The 13-year-old will also attend Ms Markle's wedding in St George's Chapel at Windsor Castle on 19 May.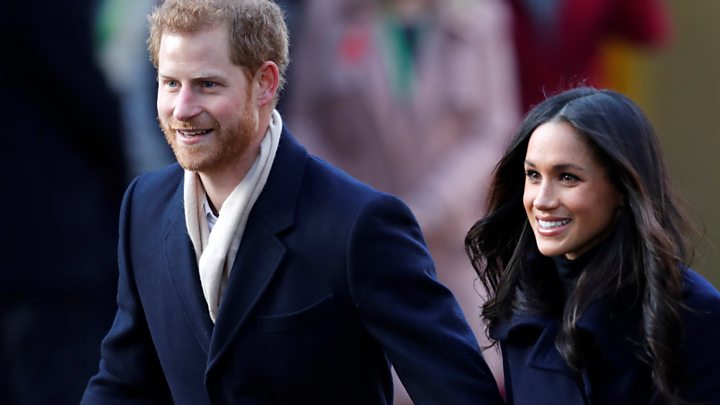 Leonora said the surprise visit was a sign of the warmth Ms Markle and Prince Harry have shown.
"They don't speak to us like they're royalty, they speak to us like we're friends," she said.
"I'm looking forward to the wedding a lot - I can't wait to see Meghan again."
Trevor Rose from Community Recording Studio will also attend the ceremony later this month.
Having met Prince Harry through his work in St Ann's he said it was a pleasure to see how he has matured.
"To have seen and watched Harry grow over the years has been an amazing opportunity," he said.
"He's now changed from a boy to a man, and there's an amazing look in his eye.
"The man's in love, it's beautiful."