Man arrested after HMP Nottingham prisoner dies in jail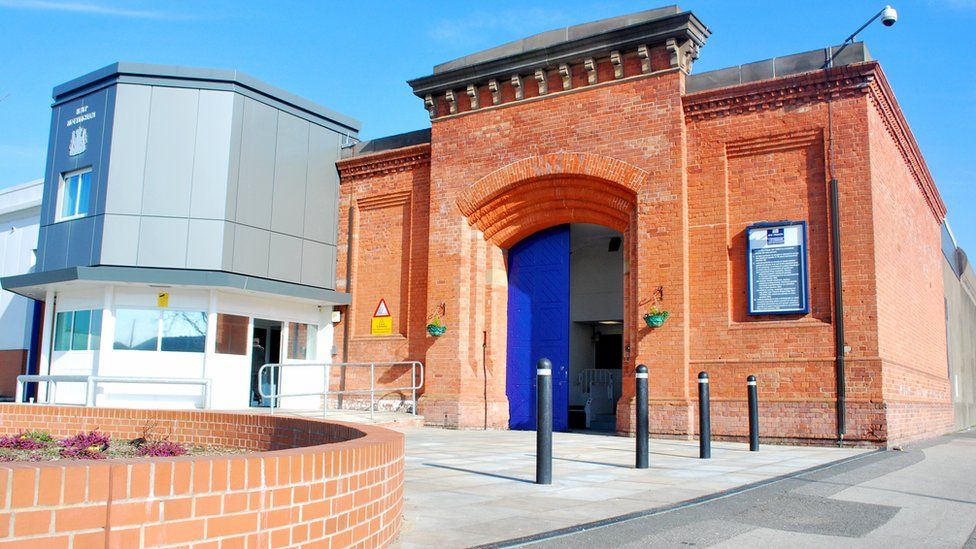 Police have made an arrest in connection with the death of an inmate at Nottingham Prison.
The Ministry of Justice (MoJ) confirmed 43-year-old Brett Lowe died at the jail on Wednesday.
It is understood he was remanded in custody on Tuesday after appearing before magistrates in the city charged with three burglaries.
The Prison Officers' Association (POA) said the prison appears to be "struggling to maintain law and order".
Nottinghamshire Police said a 28-year-old was arrested in connection with the case, and inquiries are ongoing.
A spokesman for the force would not confirm if the arrested man was the cellmate of Mr Lowe.
The death of the prisoner is the latest in a string of fatalities at the jail, whose facilities have been heavily criticised.
The move led to Justice Secretary David Gauke publishing an action plan in February.
Andy Baxter, from the POA, said HMP Nottingham was still suffering severe problems, pointing to seven assaults on prison staff in the last week.
Citing a loss of experienced prison staff that will "take years and years to regenerate", he said the number and nature of violent incidents is "unacceptable" and called for a reduction in numbers at the prison "to put in place a meaningful and fully resourced violence reduction plan".
"We have evidence that at numerous establishments there is no outcome for prisoners who commit acts of violence, the prison adjudication system seems broken in a number of prisons with huge numbers of adjudications suspended to the point that they are written off," he said.
"This sends a message to prisoners that they can behave with impunity.
"Our members should not have to face assaults at these levels, they should be safe to go home to their family's at the end of their shifts not A&E."
Related Internet Links
The BBC is not responsible for the content of external sites.