Games Workshop annual report sees profits nearly double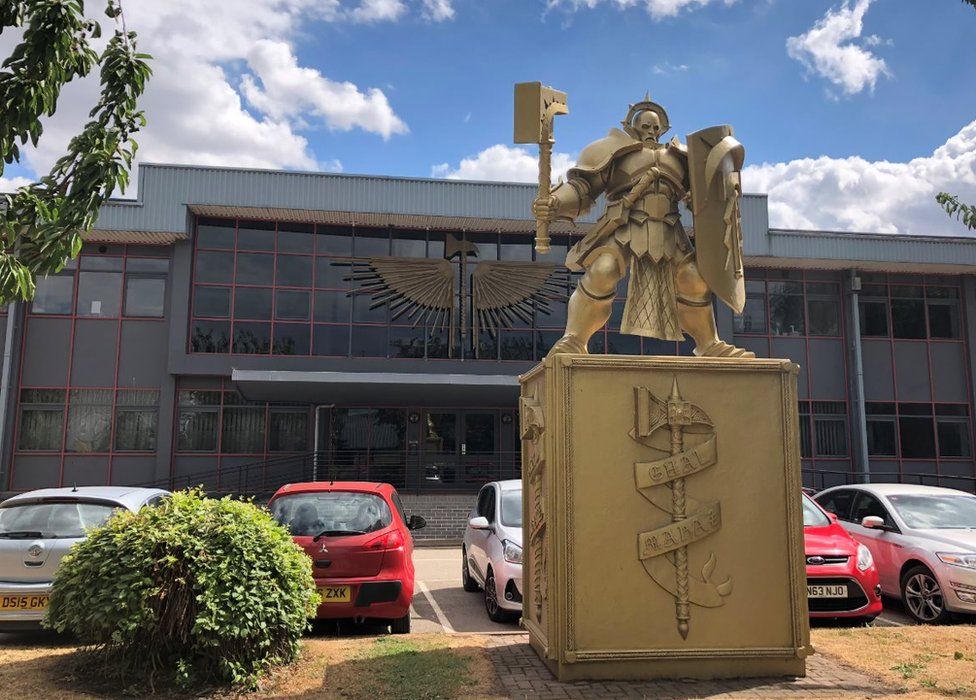 Fantasy role playing firm Games Workshop has seen profits almost double in the past 12 months.
The company, which owns the Warhammer franchise but produces dozens of different games, saw pre-tax profits reach £74.5m, up from £38.4m.
Its annual report also confirmed a surge in revenue from £158m to nearly £220m.
Last month staff at the Nottingham-based group shared a £5m bonus in anticipation of the results.
The company's shares have risen by nearly 150% in a year as it continues to bounce back from a difficult period when sales faltered.
The firm makes 75% of its revenues overseas, and has benefited from the weak pound.
However it has warned Brexit could impact on the business and "these risks are being assessed".
You might also be interested in:
Games Workshop CEO Kevin Rountree said: "Our business and our Warhammer Hobby are in great shape, the best shape either has been for some time.
"And as we stride into the year ahead with more energy, ideas and drive, it's clear to me that we're only just getting started."
The humble beginnings of a games empire
Games Workshop was founded in 1975 by three friends - Ian Livingstone, Steve Jackson and John Peake - who handmade and sold traditional wooden games from their London homes.
The business grew when it secured a European distribution agreement for Dungeons and Dragons, a fantasy table-top role-playing game which originated in the US.
John Peake had left by this point and the two remaining friends invested all of their money in the business, even sleeping in a van to save money on rent. They opened a retail shop in Hammersmith, London, in 1978.
In 1979 they opened Citadel Miniatures, a company producing miniature figures for tabletop wargames, in the Nottinghamshire town of Newark. The company moved closer to Nottingham a few years later, and all UK operations were moved to the Lenton area of Nottingham in 1997.
The business is now planning to expand its manufacturing base so it can produce more figures.
The firm, which has nearly 490 stores worldwide, said it aims to open 25 more, mostly in Germany and the US.
Related Internet Links
The BBC is not responsible for the content of external sites.