National Videogame Arcade closes in Nottingham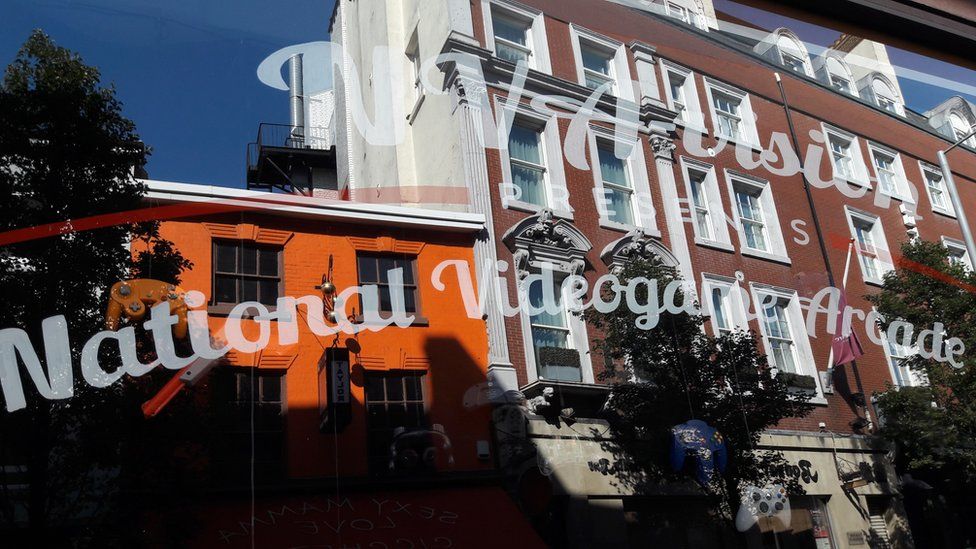 The National Videogame Arcade (NVA) - dubbed the "National Gallery for gaming" - has closed in Nottingham.
The museum, the only one of its kind in the UK, will reopen at its new base in Sheffield, in October.
Co-director Iain Simons said it was a "wrench" to leave Nottingham after three years, but its annual videogame festival will continue in the city.
He said the NVA could not presently be "judged a commercial success" but is optimistic that will now change.
The institution, which celebrates videogame culture, was close to folding in 2016 a year after opening, when the business ran out of money.
"We created a place that people love as much as we do," said Mr Simons.
"[But] we've also got to take responsibility for our mistakes, and we made our share.
"There were some simple decisions we got wrong early, that set us on a course that was very difficult to change."
Mr Simons said as much as they loved their home in Carlton Street, the building had become "too hard" to operate in.
"We fell in love with its quirks and surprises when we first viewed it and visitors have always enjoyed exploring its twists and turns," he said.
"Sadly, the reality of operating somewhere that complex, is a bit less romantic."
Visitor feedback for the NVA has been positive, scoring an average of 4.5 out of 5 on Tripadvisor, and it is hoped that will continue at the "simpler" Kollider building in the Castlegate area of Sheffield.
A party was held at its Nottingham building on Saturday evening marking its time in the city.
Related Internet Links
The BBC is not responsible for the content of external sites.