Amber Peat: Father vows to continue 'personal fight' for her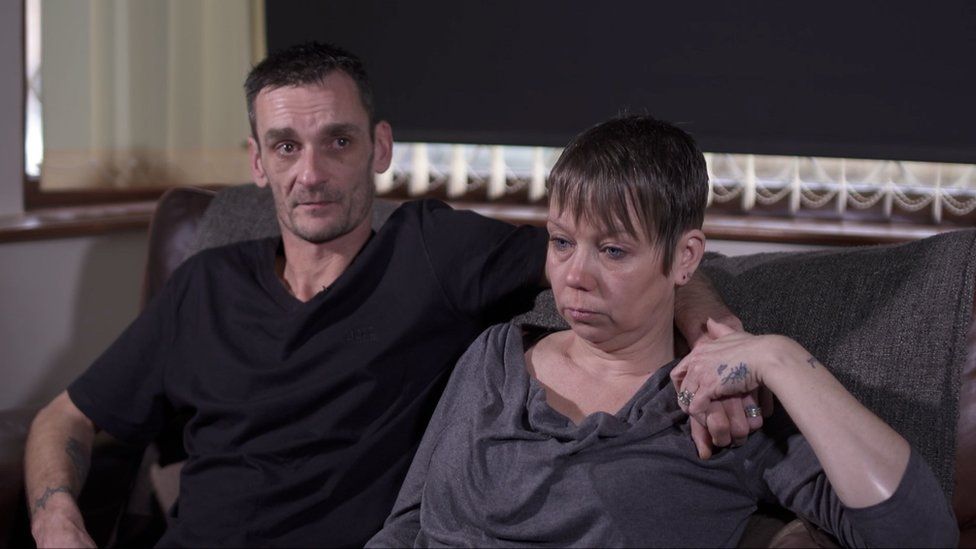 The father of a 13-year-old girl who was found hanged said the authorities "let her down considerably".
Amber Peat left the Nottinghamshire home she shared with her mother and stepfather after a row. Her body was found three days later, on 2 June 2015.
Assistant coroner Laurinda Bower said agencies missed 11 opportunities to prevent Amber's death.
Her father Adrian Cook and his wife said those responsible for looking after Amber needed holding to account.
The inquest at Nottingham Coroner's Court heard the opportunities missed by schools and agencies in Derbyshire and Nottinghamshire could have resulted in a referral to social care.
Mr Cook said: "In my mind they let her down considerably.
"It's a personal fight for me. I'm standing for Amber.
"Amber wasn't the first and she certainly won't be the last. It's disgraceful."
Mr Cook said he last saw Amber in 2013 when he took her for a meal.
He said he found out Amber, who lived in Mansfield, had gone missing when his wife saw something on Facebook.
After the three-week inquest, Ms Bower said Amber's mother and stepfather, Kelly and Daniel Peat, had given "very little, if any, consideration" to her welfare.
She also said she considered whether to return a conclusion of suicide but she could not be sure Amber intended to die.
The coroner said the fact Amber saw Mr Cook only twice after her parents separated on Christmas Eve 2012 "would, no doubt, have had an emotional impact on Amber and a destabilising effect on her life".
Mr Cook said the Peat family would often move around without him knowing and he was not told when his daughter's surname was changed.
Amber's stepmother, Lynda Cook, who has been married to Mr Cook for four-and-a-half years but never met Amber, said they were not made aware of the problems the teenager was having.
She said: "Just because Amber's not here to say physically what happened; she told people and spoke to the right people, who should have protected her and done something about it.
"Anyone who was supposed to be looking after her needs bringing to account. Hopefully that will be done."
She added: "The first time I saw her in the chapel of rest, I said to Amber, 'We'll get justice for you'.
"It's what she deserves."
Related Internet Links
The BBC is not responsible for the content of external sites.