University of Nottingham students relocated over fire safety fears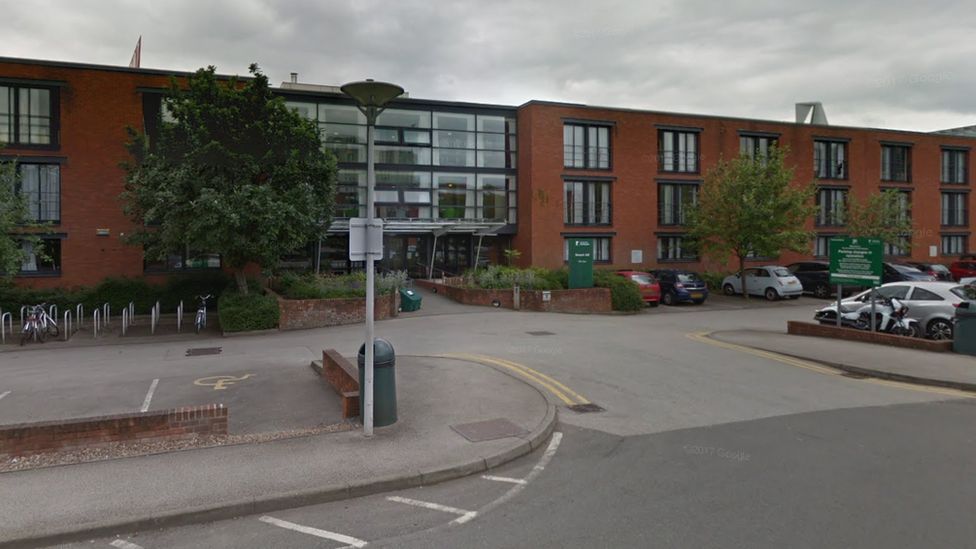 Hundreds of students are being moved from their university accommodation over fire safety fears.
The University of Nottingham said 350 residents were being relocated from Newark Hall after issues were found during a recent inspection.
It said the issues related to "passive measures that stop the spread of fire through a building".
Remedial work is due to start shortly and students have been warned they will not be able to return this term.
Students from the hall, which forms part of the university's Jubilee Campus, have been given a choice of relocation options, including other university halls and a four-star hotel close to the university.
The majority are set to move out this weekend.
A university spokeswoman said: "Though the hall is safe for residents, the works required will be noisy and disruptive and so we have taken the decision to temporarily move students into alternative accommodation until this is completed."
They added anyone currently isolating due to Covid-19 would be moved after their quarantine period ends.
But one first-year resident, who has asked not to be named, told the BBC he was "frustrated" the safety issues had not been identified sooner.
He said: "They had the whole summer but they didn't find out about the fire safety issue until after everyone had moved in - a big inconvenience at the best of times and a massive inconvenience in these times."
The university said the hall was inspected regularly as part of its rolling programme of health and safety checks.
Earlier this week, the university revealed there had been 425 confirmed cases among its student population.
However, it said its figures would be higher than other universities because it was running its own asymptomatic testing programme.
A Nottinghamshire Fire and Rescue Service spokeswoman said it was working with the city council and the University of Nottingham to resolve the fire safety issues.
Related Internet Links
The BBC is not responsible for the content of external sites.