Covid: People working from home 'face £45 monthly energy bill rise'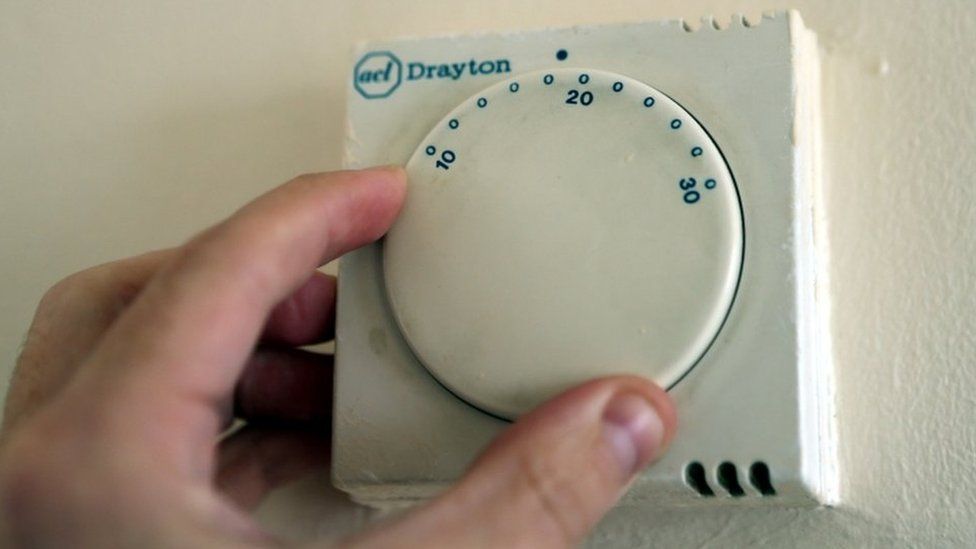 A study showing home workers may pay £45 a month in extra energy costs makes "grim reading", campaigners have said.
A Nottingham Trent University team said those in England's 600,000 uninsulated properties faced the biggest rise.
The team said those already facing fuel poverty could be pushed into greater financial difficulty.
The End Fuel Poverty Coalition said millions of households were suffering and the research underlined the need for more energy debt relief.
The researchers studied energy use last winter and combined it with previous work on energy efficiency.
They found increased time spent at home in lockdown could push heating bills in a poorly-insulated detached house up by £28 a month - compared with a rise of just £1.31 for the best-performing.
Prof Amin Al-Habaibeh led a team which concluded: "Those who do not normally travel long distances to work - and therefore save on travel in lockdown - could find working from home over winter will cause much more of a strain on their budget as they will be consuming more energy.
"There is clearly a risk highlighted here that households which already suffer from energy poverty could experience a worse financial situation during a winter lockdown."
Tips for reducing energy costs
Reduce the temperature of the radiators in rooms you don't use during daytime.
Work in a room with windows and keep curtains open to enjoy natural light and reduce the cost of lighting and heating.
Wear several layers of clothing to allow you to reduce the heating system temperature further.
Only heat the quantity of water you need for tea or coffee.
Switch off any appliances you don't use during daytime while working from home.
Adjust the power management of your computer system to switch off the screens or put the computer on sleep mode if not in use for a specific number of minutes.
If you live in a poorly-insulated house, try to take simple and inexpensive measures to reduce heat losses, such as using radiator reflector panels behind the radiators to reduce losses through the wall.
Source: Nottingham Trent University
The End Fuel Poverty Coalition said figures showed 3.7 million households in England were in fuel poverty before the pandemic with a recent estimate saying another 600,000 were now behind with their bills.
Simon Francis, the group's co-ordinator, said: "Millions of people are already way behind on their fuel bills, meaning the latest findings make for grim reading.
"The additional concern is that, according to experts, fuel poverty can make respiratory illnesses worse - meaning conditions such as Covid may be exacerbated by cold, damp homes."
However, the study also found households with good insulation and which normally used two cars could actually save up to £80 a month.
Prof Al-Habaibeh said the £45 figure was based on the largest extra monthly gas heating costs of £28 and an across-the-board average of an extra £17 for electricity.
Energy regulator Ofgem said it was working with "government, Citizens Advice and energy suppliers to ensure consumers are protected during lockdown", with new measures including extending emergency credit to prepayment customers and ensuring suppliers support repayment plans for customers in difficulty.
Related Internet Links
The BBC is not responsible for the content of external sites.