Covid-19: HMP Lowdham Grange praised for handling of outbreak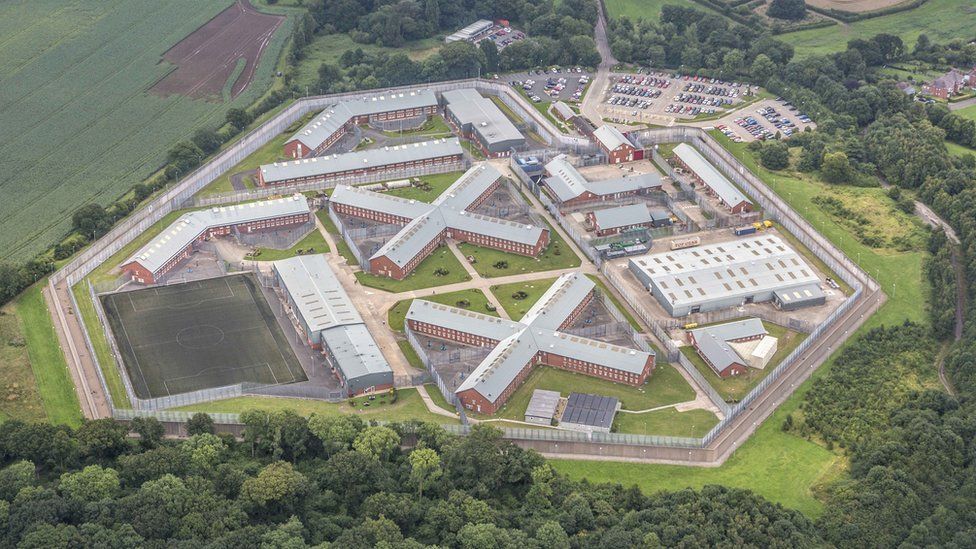 A prison has been praised for its handling of a coronavirus outbreak that saw nearly 200 inmates and 160 staff affected.
The staff and prisoners at HMP Lowdham Grange tested positive in September and October 2020, with one inmate later dying.
Visits at the prison, which can hold 900 inmates, were suspended last year.
The report found violence towards staff had increased between July and December, with leaders suggesting this was due to growing frustration with regime restrictions.
But inspectors, who visited the privately-run prison in January and February, concluded HMP Lowdham was a "well-led prison" that had faced "considerable challenges".
Charlie Taylor, HM Chief Inspector of Prisons, said: "This outbreak was one of the biggest in a prison at that time.
"The leadership team had worked effectively in partnership with health care providers and an outbreak control team… to bring it under control."
The report found communication with staff and prisoners about restrictions was effective and social distancing was well-promoted.
The prison had invested in technology such as proximity sensors to alert staff who inadvertently breached distancing protocols.
A smaller outbreak at the beginning of this year, involving six prisoners and 30 staff, was "well managed and swiftly contained".
However, inspectors found most inmates "spent prolonged periods locked in cells", and Mr Taylor said "many prisoners raised concerns about the impact of restrictions on their well-being".
Mark Hanson, Serco prison director, said: "The last 12 months have been incredibly challenging for everyone in the prison.
"I am hugely grateful to all our employees, our NHS healthcare providers, Public Health England and all our other partners for everything they have done."
Related Internet Links
The BBC is not responsible for the content of external sites.