Cara Delevingne helps fund student nurse's degree after viral video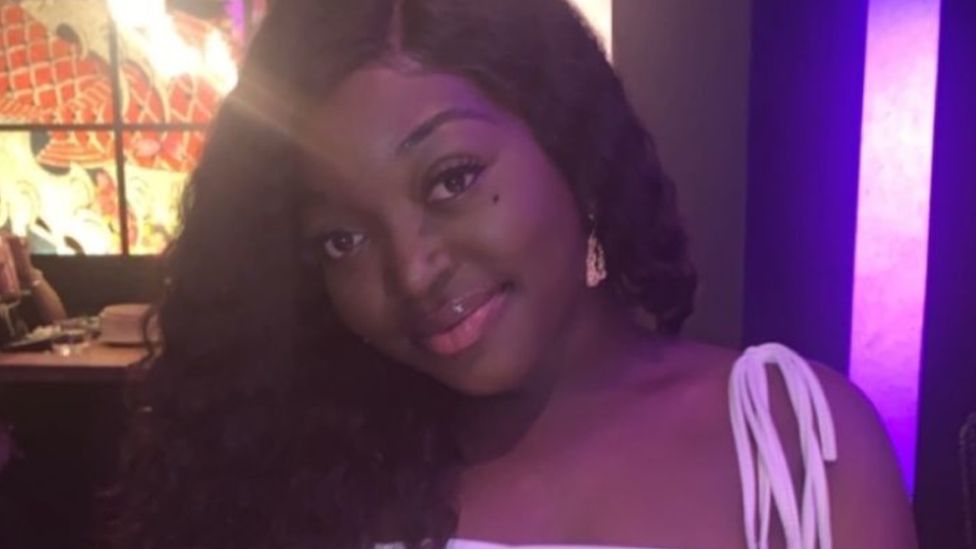 A woman has raised nearly £40,000 to pay for her nursing training after making a tearful plea on social media.
Naana Aisha Issaka, a support worker from Nottingham, set up a fundraising page in August after applications for financial support were rejected.
After her Instagram video went viral last week, she has been inundated with donations.
Model and actress Cara Delevingne was among those who donated money to the appeal.
The fundraiser has now received more than 2,600 contributions, sending it sailing past its target amount of £38,750.
The 22-year-old said the cash would pay for tuition, accommodation and travel during the three-year course at De Montfort University in Leicester, which started in September.
Ms Issaka grew up in Ghana but has lived in the UK since she was 10.
When she turned 18, her father's visa no longer supported her, so she was detained by the Home Office before being granted leave to remain.
Her visa status meant applications for funding from Student Finance England and a private student loans company were both unsuccessful, while an attempt at receiving a university scholarship also failed.
Ms Issaka set up the fundraising page but it was her video that received hundreds of thousands of views and prompted the avalanche of donations.
The clip went viral after being shared by imjustbait, a meme page with millions of followers.
"I just took my phone and just expressed to people what was going on and how I was feeling," she said.
"I think from them seeing my emotion and seeing my passion, I think that's just basically what kicked everything off."
Cara Delevigne donated £2,000 to the appeal last week, writing on the fundraising page: "You are a gift on this planet and I hope your dreams come true.
"Thank you for everything you do and will come to do in the future."
Ms Issaka said: "I was just so shocked. She also posted it so I'm so grateful and thankful.
"The public has just basically changed my life."
The student said the success of her fundraiser highlighted the need to help aspiring healthcare workers who may not be able to access financial aid.
"It's not just me in this situation, there are so many students who are also wanting to do a healthcare-related degree, which obviously this country is screaming that they need, but are unable to do because of their circumstances," she said.
Related Internet Links
The BBC is not responsible for the content of external sites.