Prince Philip: The times the Duke watched cricket at Trent Bridge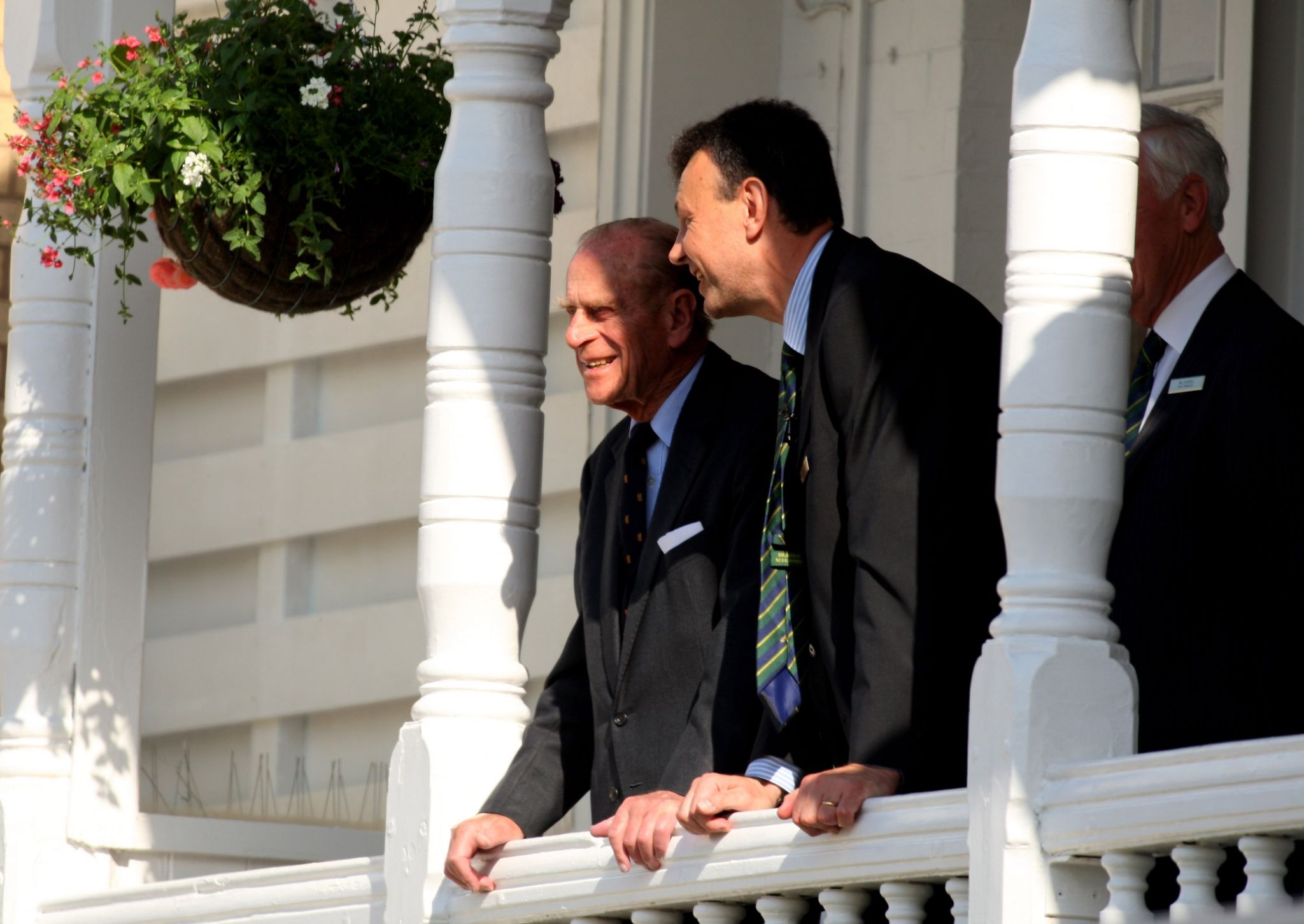 The Duke of Edinburgh was a keen supporter and participant in a huge variety of sports, but people connected with one famous cricket ground have been recalling his visits.
"He was very, very keen on cricket," said Peter Wynne-Thomas, cricket historian and archivist at Trent Bridge, home of Nottinghamshire County Cricket Club.
"I think I'm correct in saying he's the only member of the Royal family at present who is really interested, although Prince Charles played a little bit when he was a lad.
"He [Prince Philip] first came to Trent Bridge in 1949 for a County Championship match.
"There's a photograph of him at the ground bowling at Trent Bridge in a match.
"He was a fair bowler - I think he must have played at school.
"He was born in Corfu, of course, which is one of the few places in Greece where cricket is played - they even have a cricket pitch marked out in the main square in Corfu town."
According to Mr Wynne-Thomas, Prince Philip visited Trent Bridge a number of times, twice in the company of the Queen.
Fellow cricket enthusiast and Trent Bridge regular Lord Ken Clarke was present with Prince Philip "hovering around the pavilion" while the Queen was meeting people.
"What he was doing was quite clear... he was trying to watch a bit of cricket," the former Rushcliffe MP said.
Prince Philip's most recent visit was in 2008, Mr Wynne-Thomas said, when he opened a stand.
"He came by helicopter to Tollerton Airport and was then driven to Trent Bridge," he said.
"He would sit on the committee room balcony on the first floor of the pavilion. There were special arrangements made in terms of security and I imagine he enjoyed one of the very nice cricket teas."
Prince Philip was also patron of The Lord's Taverners charity and County Championship-winning teams were invited to Buckingham Palace to be presented with the Lord's Taverner's ECB Trophy - an honour afforded to Nottinghamshire several times.
However, occasionally the experience of meeting royalty proved a little too much for some.
Derek Randall - the much-respected former Nottinghamshire cricketer - famously made 174 in a Test match in Melbourne in 1978, put on to mark the centenary of Test cricket between England and Australia, where the Queen was in attendance.
Mick Newell, the club's director of cricket, said he had "great memories" of going to Buckingham Palace for the County Championship presentation and meeting Prince Philip.
"When we go, we're really nervous but he took the nerves away," he said.
"I remember how knowledgeable he was about cricket. He clearly knew we'd won the County Championship and how we'd won it.
"He could just move around the room and talk to different groups of people.
"From 18 to 19-year-old players up to committee people in their 70s, he was totally at ease and could make other people at ease. He will be a big loss to the game."
Related Internet Links
The BBC is not responsible for the content of external sites.