Joe Whitchurch: Man stabbed boy over £40 debt, court hears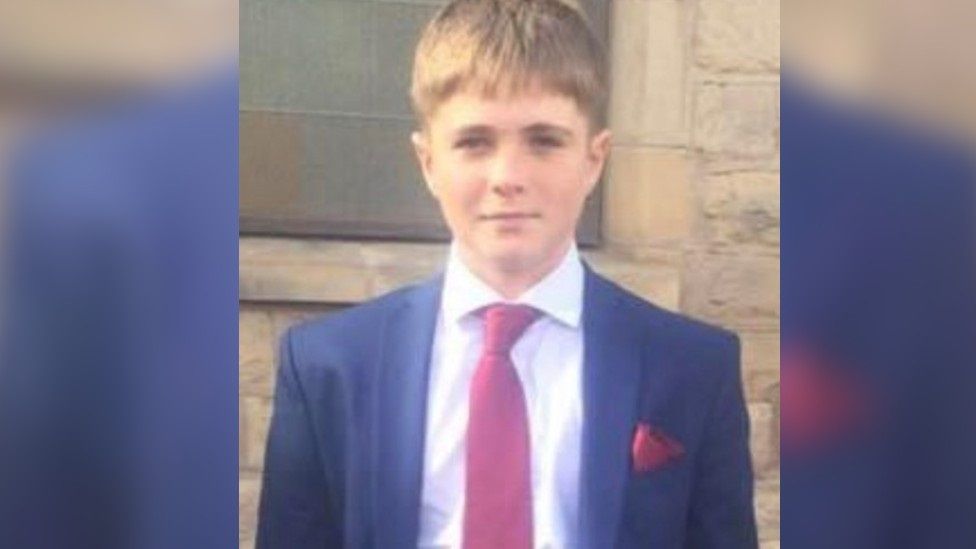 A drug dealer stabbed a friend after days of arguing about a £40 debt, a court heard.
Joe Whitchurch, 16, died in hospital three days after being stabbed at an address in Stapleford, Nottinghamshire, in the early hours of 26 December.
A trial at Nottingham Crown Court heard Jake Rollinson and his girlfriend Lorna Richardson told police "a pack of lies" after calling 999.
Rollinson, 20, of Hickings Lane, Stapleford, denies murder.
The court heard the deceased and Mr Rollinson - described as a "small-time drug dealer" - knew each other well and used and dealt drugs together.
Mr Whitchurch's family had warned him against remaining friends with the defendant, who jurors were told scared and threatened the teenager.
Text messages between the two showed Mr Rollinson eager to recover his debt from the dead man, threatening to burn down his mother's house.
James Hines QC, opening the prosecution, said the defendant "had already been drinking heavily and taking drugs for about 24 hours" before Mr Whitchurch was stabbed.
Body-worn cameras from police showed the defendant and Ms Richardson telling officers Mr Whitchurch arrived at Mr Rollinson's grandmother's house injured, after which they said they called 999.
They claimed to have been outside in Ms Richardson's car at the time as Covid restrictions prevented them being inside the home.
Mr Hines said they told police "a pack of lies" with the intention "to wrong-foot the police".
"This wasn't some improvised false account, they had agreed on the lies to be told," he said.
"Why did they need to tell these lies?"
Days later Mr Rollinson told police Mr Whitchurch was with them but that he was injured while he was upstairs.
The deceased suffered a number of injuries, with a stab wound to the chest that pierced the heart proving fatal.
A knife with Mr Whitchurch's DNA was found in a hedge near the house.
Defending Mr Rollinson, Peter Joyce QC told jurors the stabbing took place after Mr Whitchurch - who had been arguing with his girlfriend - came at the defendant with a broken glass.
"There was a short, sharp fight between the two," he said.
Related Internet Links
The BBC is not responsible for the content of external sites.