Joe Whitchurch: Friend says fatal stabbing 'was self defence'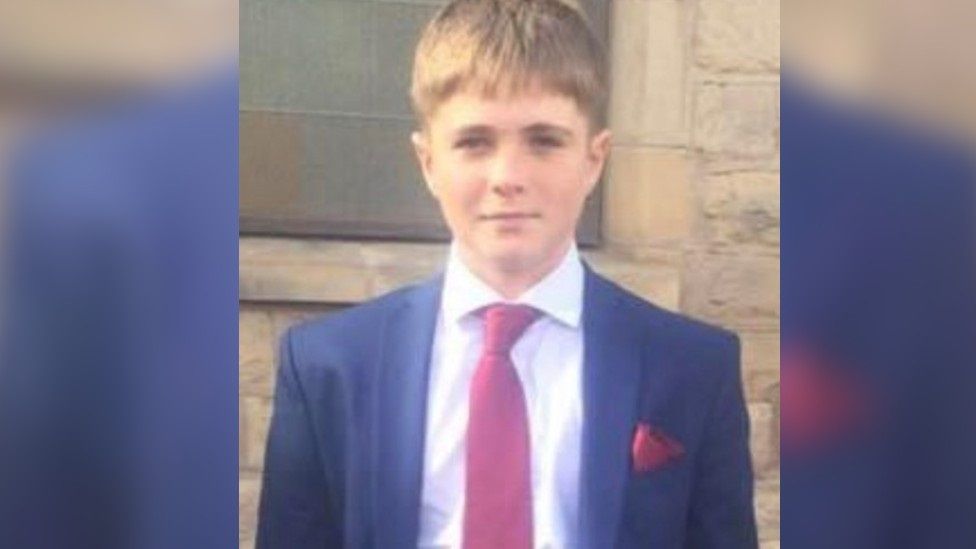 A man has denied murdering a teenage friend in a dispute over cocaine.
Joe Whitchurch, 16, died in hospital three days after being stabbed at an address in Stapleford, Nottinghamshire, in the early hours of 26 December.
Nottingham Crown Court had heard Jake Rollinson, 20, insist he acted in self defence when Mr Whitchurch attacked him with a broken glass.
Mr Rollinson said: "It wasn't deliberate, I was trying to keep him away from me"
The defendant, of Hickings Lane, Stapleford, admitted to being a "small-time drug dealer".
Questioned by Peter Joyce QC for the defence, Mr Rollinson said Mr Whitchurch was upset over personal problems and had taken both alcohol and drugs.
Mr Rollinson then discovered a bag of cocaine was missing and Mr Whitchurch denied taking it, resulting in a "shouting match".
He told the court: "He picked up a glass and smashed it. He tried to stab me with the glass."
Mr Joyce asked "What happened then?"
Mr Rollinson replied: "I stumbled back out the the way and picked up a knife that was on top of the microwave."
"How did you feel when you saw Joe was injured?" asked Mr Joyce.
"Mortified," said Mr Rollinson.
Mr Joyce asked: "You accept you stabbed him?"
Mr Rollinson replied: "Sadly, yes".
He also insisted a lie he initially told police about Mr Whitchurch arriving at his house injured was because he was scared and wanted to cover up what they had both done.
James Hines, for the prosecution, highlighted a £40 debt and listed a number of text messages from Mr Rollinson to Mr Whitchurch, which included phrases like "bang you out" and "smoke your nan's yard".
Mr Hines said: "Do you accept you terrified him?"
Mr Rollinson said: "No, we fell out a lot but I would never have done that."
Related Internet Links
The BBC is not responsible for the content of external sites.