Man fined after illegal waste dump discovered at Nottinghamshire home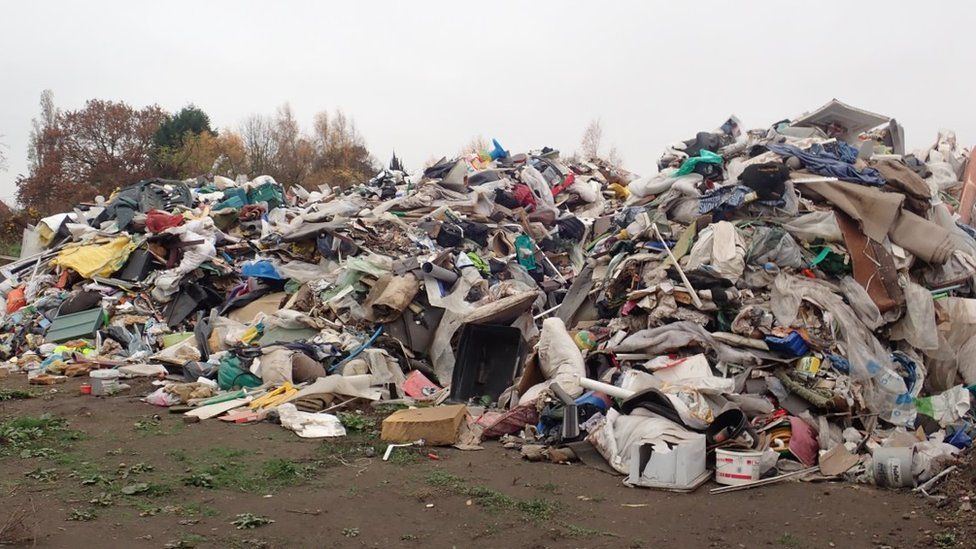 A man who operated an illegal waste site at his home in Nottinghamshire has been fined £840.
The Environment Agency (EA) said it prosecuted Tony Briggs-Price after he stored and disposed of waste on land at his property without an environmental permit.
The 49-year-old, of Barnby Road, Balderton, failed to turn up to a hearing on Tuesday, Nottingham Magistrates' Court said.
He must also pay £2,000 costs.
The EA said a site visit on November 2018 with Nottinghamshire Police found "large piles of waste", including rubbish from construction and demolition sites, soil, wood, plastics and household waste.
Officers also found evidence of recent burning of waste on the site, including scorch marks and ash on the ground, and blackened metal.
The EA said Briggs-Price - who ignored three invitations to attend an interview under caution in 2019 - previously worked in the waste industry and knew environmental regulations.
Investigating officer Robert Vickers said: "We hope this case will send a clear message that we do not hesitate to take action to protect the environment and bring perpetrators to justice.
"We are actively targeting illegal waste activities across the country and would urge all those seeking to become involved in the waste industry to ensure they have the appropriate permits and authorisations in place before commencing their operations."
Related Internet Links
The BBC is not responsible for the content of external sites.