Jordan Sinnott: Charity match to honour killed footballer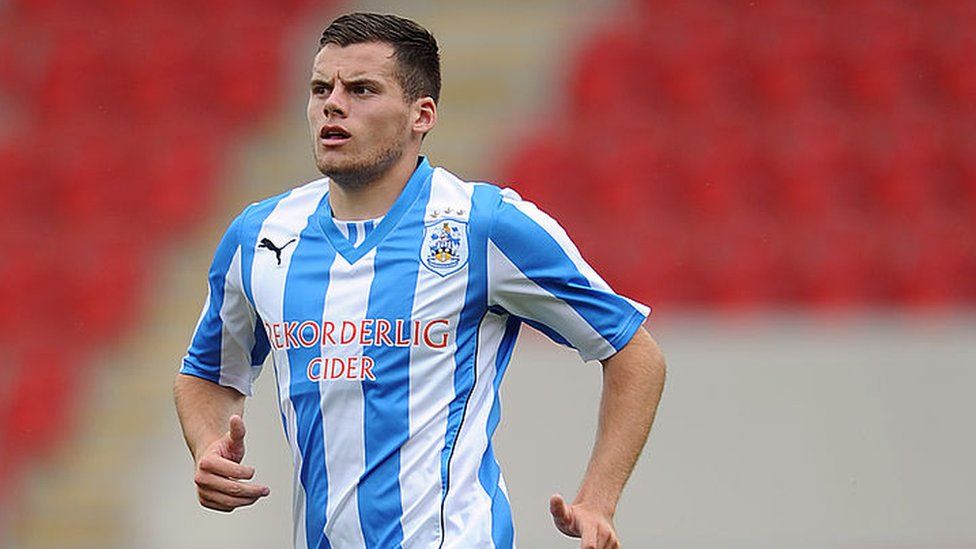 A charity match has been held in honour of a footballer who died after being attacked on a night out.
The match featured former footballers from Mr Sinnott's clubs including Alfreton Town, in Derbyshire, where the match is taking place.
All funds raised will go towards a trust set up in the wake of his death.
Following the attack, Mr Sinnott was taken to hospital, but died the same day of brain injuries.
After his death, Mr Sinnott's family set up the Jordan Sinnott Foundation Trust which supports disadvantaged young people to access sports facilities.
Mr Sinnott's fiancée Kelly Bossons said the foundation and the charity match were something their daughter Maisie "can look back on it when she is a bit older".
She added: "We wanted to turn something really bad into something good and hopefully if we can help other people out along the way, then it means everything really."
His mother Melanie Tait said: "It was absolutely catastrophic when Jordan died. I think everyone's heart broke.
"We knew we wanted to keep Jordan's legacy alive. Jordan's nature was always about giving."
She said seeing everyone come together for her son was "a wonderful experience" and it "meant so much" that it was held at the Alfreton ground.
She said: "As a family, we have fond memories of watching him play at Alfreton.
"Jordan was all about family. He would be looking down loving every single moment of this day."
After his death, his family also appealed for football shirts with "Sinnott 25" on the back.
Related Internet Links
The BBC is not responsible for the content of external sites.