East Midlands Railway breached advertising rules by axing prize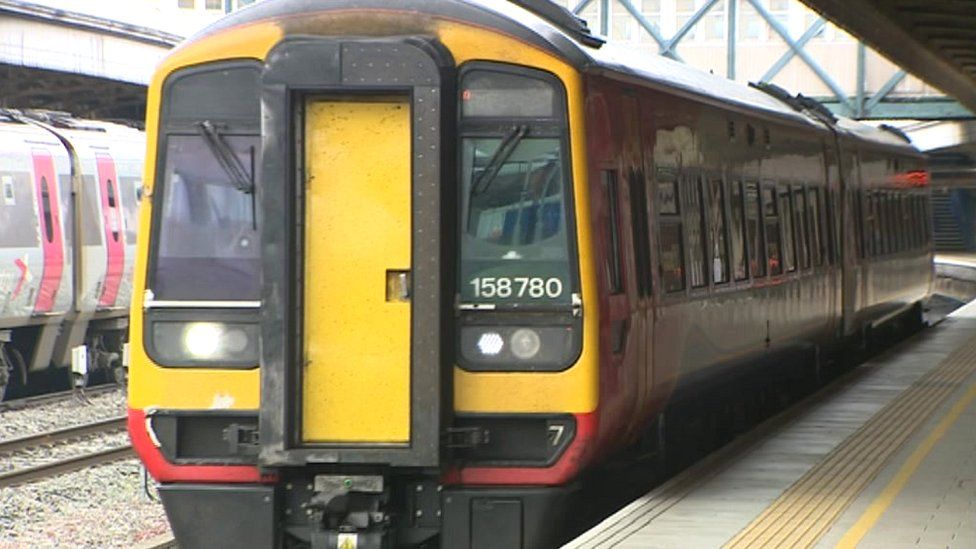 A railway company breached advertising rules by cancelling a competition because of the "poor-quality" entries.
East Midlands Railways (EMR) offered a £5,000 prize to passengers who suggested the best ideas for improving train journeys via its website.
However, the Advertising Standards Authority (ASA) said EMR had breached its code on promotions by failing to award the prize.
EMR said it would take on board the ASA's recommendations.
'Unnecessary disappointment'
The Build Back Better competition was supposed to run for two weeks at the start of February but the ASA said it was cancelled shortly after being launched.
It invited members of the public to share their "creative ideas" to help the company improve train journeys and passengers' wellbeing.
Will Rogers, the company's managing director, was quoted as saying: "We welcome all ideas; No idea is too small!
"We can't wait to see what creative ideas you have!"
It promised the competition's winner would see their idea become a reality and win £5,000.
However, the ASA was contacted in April by a complainant asking whether, since the promotion had been cancelled, it breached their rules.
When the ASA approached the company, EMR said the competition had been a contractual obligation under their franchise agreement, conceived prior to the pandemic.
"They went ahead with it, hoping it would generate innovative ideas to help the franchise," the ASA said, in their ruling.
"They said they received a high volume of what they felt to be poor-quality entries however, and were not satisfied that any of the responses would be suitable to be implemented.
"They were also starting to see the financial impact of the pandemic on UK rail services at that point."
The ASA ruled the competition breached rules governing promotions.
"We considered that by cancelling the competition for the reasons given and not awarding the prize, Abellio had not dealt fairly with participants and had caused unnecessary disappointment," it said.
It warned EMR to ensure they awarded prizes in future competitions, as described in their marketing communications.
An EMR spokesperson said: "We are aware of the ruling in this case and have taken on board the recommendations made.
"We have also confirmed that we will not be progressing any submissions at this time. We would like to again thank all entrants for their submissions."
Related Internet Links
The BBC is not responsible for the content of external sites.