Iconic Nottingham venue Malt Cross to reopen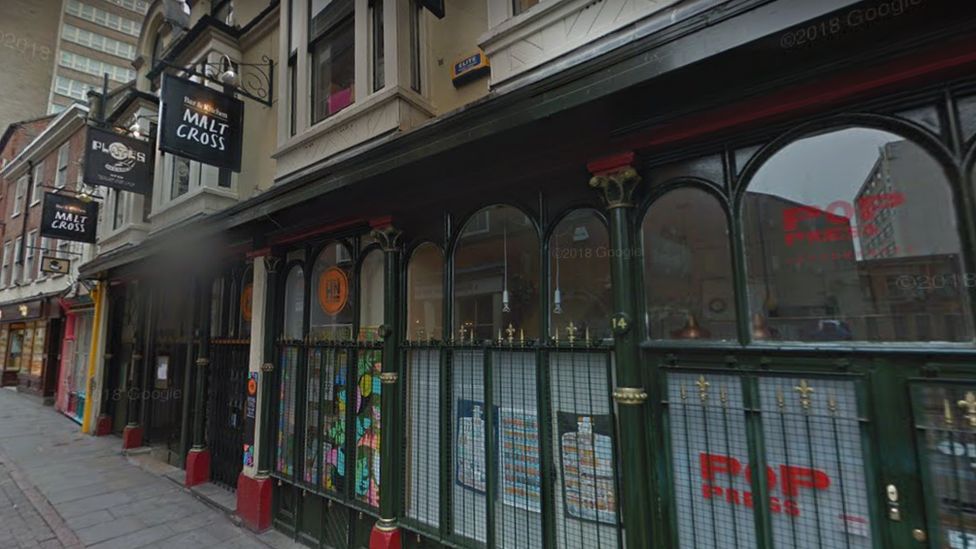 A bar inside one of the UK's last remaining Victorian music halls is set to reopen after closing more than a year ago.
The Malt Cross in Nottingham was saved from closure by the YMCA in 2018 but shut in March 2020 at the start of lockdown.
The charity's Nottinghamshire branch is set to relocate to the Grade-II listed building on St James's Street.
It has pledged to make the venue a "dynamic events space".
YMCA Robin Hood Group, formerly YMCA Nottinghamshire, stepped in to save the bar after it went into liquidation.
The Malt Cross Trust - a Christian charity founded in 2003 - which previously ran the venue, has since remained a separate charity which is now part of the YMCA's local branch.
It hopes to host activities like supper clubs, live music evenings and inspirational talks.
Joe Piliero, from YMCA Robin Hood Group, said: "We are eager to breathe fresh life into this venue's ability to contribute meaningfully to the communities we support and better serve Nottingham's residents.
"We look forward to welcoming visitors back to his iconic venue."
The charity said, during lockdown, the bar's kitchen prepared and delivered more than 4,000 meals for formerly homeless residents living in YMCA-supported housing, and more than 300 hot meals for frontline keyworkers during lockdown.
Malt Cross was built in 1877 and has its own network of caves below ground.
It was named after the Malt Cross Monument which stood at the bottom of the street in 1485.
It became a café in 2003 with a bar with space for music and events.
The Malt Cross Trust was awarded £49,000 of support funding from the National Lottery's Emergency Heritage Fund last year.
This was to help cover some of the costs incurred during the coronavirus pandemic.
Related Internet Links
The BBC is not responsible for the content of external sites.