Vulnerable man Clive Treacey 'failed in life and death'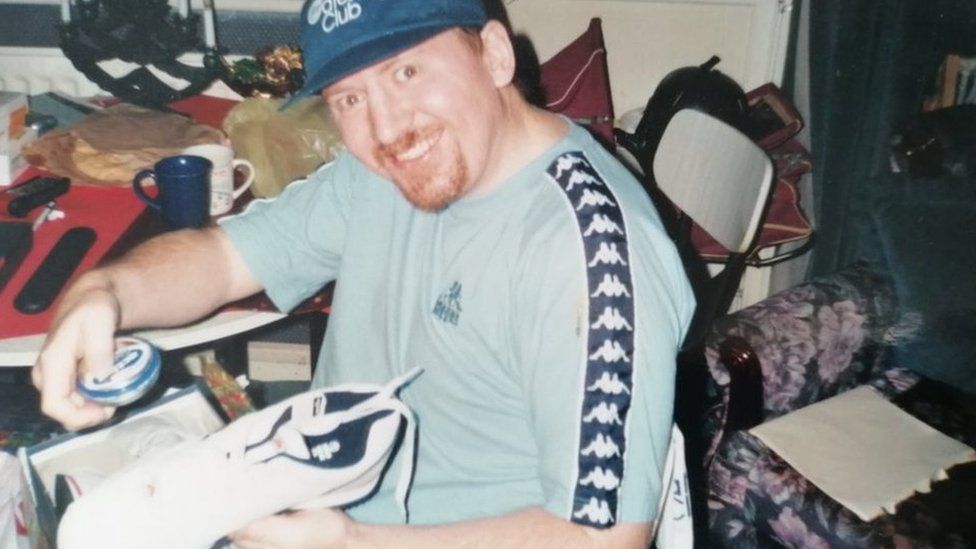 The family of a man who died while in long-term care has said he was "failed in life and failed in death".
Clive Treacey, who had epilepsy and learning difficulties, died at Cedar Vale in Nottinghamshire, a unit for men with complex needs, in January 2017.
An NHS-commissioned review found system-wide failures placed him at greater risk, and said his death had been "potentially avoidable".
His sister, Elaine Clarke, said no-one else should go through what Clive did.
Mr Treacey, from Lichfield in Staffordshire, died aged 47 following a seizure and cardiac arrest, and his case was subject to a series of inquiries by police, local authorities, the NHS and the Care Quality Commission (CQC).
Ms Clarke, backed by the charity SUDEP Action, campaigned for an independent review into his care.
Mr Treacey's epilepsy meant he left mainstream education aged 12.
In his early 20s, after attending a specialist college, he was housed in more than a dozen different facilities up until his death.
During this time he was detained under the Mental Health Act for a decade.
The report stated: "[Mr Treacey] gained a reputation for being complex and challenging, and someone for whom a community setting was not properly considered until the last years of his life.
"When it was, there were financial and systemic barriers that thwarted these attempts and he remained incarcerated in settings that were poorly equipped to meet his needs."
It found there were "multiple, systemwide failures in delivering his care and treatment that together placed him at a higher risk of sudden death".
The report described the emergency response by Cedar Vale staff on the night Mr Treacey died as "limited, confused and chaotic".
Additionally, it found the pathologist's report failed to consider epilepsy/SUDEP (Sudden Death in Epilepsy) as the cause of death.
It concluded his epilepsy care overall fell far short of acceptable practice for someone with complex intractable epilepsy.
In conclusion, the review found Mr Treacey experienced health inequalities throughout his life which "had a negative impact on his quality of life, some of which caused him pain and suffering for prolonged periods of time and placed him at greater risk of premature death".
In a series of recommendations, it highlighted the need for specialist epilepsy expertise in care environments, and for any hospital admissions to have clear objectives for the patient.
Ms Clarke, said: "We have had to fight so hard to get here. The system should have supported and empowered Clive in his life but it failed him.
"We want the failings identified in this review to be addressed so that no-one else has to go through what Clive went through or what we have gone through as a family."
A spokesperson for Cygnet Health Care, which has taken over the running of Cedar Vale, said: "At the time of Mr Treacey's death in 2017, Cedar Vale was not owned or operated by Cygnet Health Care.
"Although we did not take over the service until August 2018, more than a year and half later, we have worked collaboratively with all concerned to support this review and address any outstanding issues and areas for improvement surrounding his sad death, and we will continue to share lessons learned."
Related Internet Links
The BBC is not responsible for the content of external sites.