Oxford mother's plea over injured son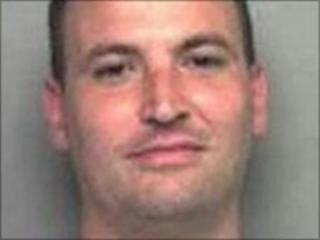 The mother of missing man who was beaten up in Oxford has pleaded for him to get medical help.
Brenda Lennon said she found Andrew Lennon, known as Lee, in a "desperate state" in St Giles on 14 July. She took him to hospital but he later left.
She set up a support group after struggling to help him deal with heroin addiction.
Police said he had a suspected broken jaw and asked people to help trace him.
Thames Valley Police said Mr Lennon also has bruising to his face and want to hear from anyone who may have seen the 28-year-old.
He is described as 6ft, of medium build, with dark brown shaven hair and brown eyes.
Mrs Lennon, from Oxford, believes her son could be in the Cowley Road, Iffley Road or city centre areas.
"You would be able to recognise him because of the damage on his face. His eyes are very closed. He could be in a doorway," she said.
"The people in Oxford have been fantastic, coming up to me and helping me."
Mrs Lennon said her son has had a drug problem for the past seven years. Last year she set up her own support group for the parents of addicts.
"Everyday I am concerned for his life because of the lifestyle he leads. For any parent that has to go through this with their child addicted to any drug, you live with fear on a daily basis," she added.