MoD loses staff details disc in Bicester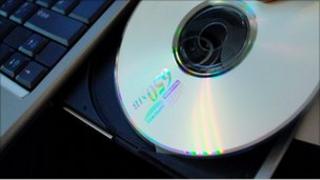 The Ministry of Defence (MoD) has apologised to 2,000 staff for losing a disc containing personal information.
The disc was lost from the Defence Storage & Distribution Agency (DSDA) in Bicester, Oxfordshire, in April but staff were told this month.
Details lost included names, dates of birth, national insurance numbers and possible redundancy payouts.
The MoD said there was no evidence the information was being used for crime and an investigation had been launched.
The disc contained two-year-old information of civil servants who had applied for redundancy and how much they would receive.
In a letter seen by the BBC, DSDA chief executive Neil Firth wrote to staff: "I understand how serious this loss is and that you will be concerned how it might affect you.
"Our security fell short of our own high standards and steps have been taken to address the process of using such media.
"I would like to apologise again on behalf of DSDA."
'MoD embarrassed'
Military police have been informed of the loss, since the information was held on MoD property.
Bob Rollings, group secretary of the Public and Commercial Services Union, said: "This is just one more episode where our good, hard-working public servants have been let down by their management.
"If the MoD can lose this information, what else can they lose?
"This is an embarrassment for them as well as concerning for our members."
An MoD spokesman said: "We regret this loss and we have apologised to all individuals concerned."