Jug appeal over Faringdon WWII bunker blast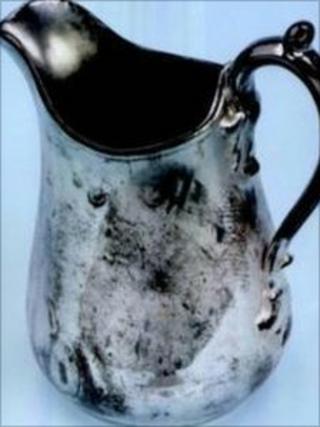 Police investigating an explosion in a World War II bunker that injured two teenagers are trying to find the owner of a jug found at the scene.
It is thought the boys, both 15, were smoking in the pillbox in Faringdon, Oxfordshire, when one threw a cigarette into a bucket, sparking a flash fire.
A man, 62, was arrested and bailed on suspicion of causing an explosion with intent to cause grievous bodily harm.
Police found a jug in the pillbox and are trying to find its owner.
After the incident on 6 June, police said there were no "unexploded incendiary devices" in the area, but some powder was found at the scene.
Det Sgt Alan Clements said: "I would like to trace the owner of this urn and discuss with them how it came to be in the pillbox.
"I would ask anyone who recognises this item, who has any information about the owner of the urn, or who may have seen someone in the village with it, to come forward and speak to me as soon as possible."