Abingdon reservoir inquiry draws to close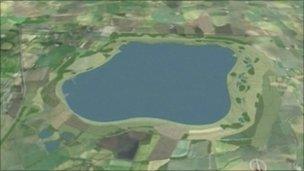 A public inquiry into plans for a massive reservoir in Oxfordshire is due to come to an end this week.
Thames Water is proposing the development, which would cover four square miles of land south west of Abingdon and cost £1bn.
The water company says the reservoir is necessary to meet future demand for water in the South East. It will finish making its case on Wednesday.
Campaigners say it is not needed and would damage the environment.
The Cotswold Canal Trust, the Group Against Reservoir Development (GARD) and the Environment Agency have all submitted their closing statements this week.
The inquiry began in June at the Oxford Conference Centre in Park End Street. The result is expected later this year.
Related Internet Links
The BBC is not responsible for the content of external sites.