Oxford council explains Claire's Accessories spending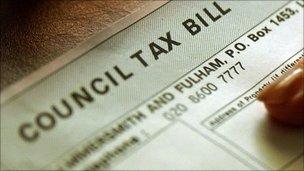 Oxford City Council has defended a series of three and four-figure sums spent in the past two years, including £885 paid to Claire's Accessories.
The council published a list of spending after Communities Secretary Eric Pickles urged authorities to be more transparent on expenditure.
It said the payment to Claire's Accessories was "a refund for an overpaid licence fee in planning".
It said £1,374 paid to a laser games firm was to hire games for events.
The fee paid to Hangar 51 Momentum Ltd was payment for two lots of mobile laser games, hired for the Leys Fair and Florence Park open day, a spokeswoman said.
A total of £559.31 was spent on Dartington Crystal, Torrington Ltd.
The city council also paid £1,607.43 at Brook York Menswear Ltd, which, according to Companies House, is a suit makers.
The spokeswoman said this was for an overcoat and 2 umbrellas for wear at funerals.
She said: "This company specialises in funeral wear. A new supplier has now been sourced and we do now not use this company.
"The payment did not also pick up a credit and the actual amount paid for the items was £535.81."
The city council has promised to explain full details of all spending of more than £500 made over the past two years.
The Oxford City Council spokeswoman said: "The Council published its spend in the interests of transparency and we are committed to being open and honest in these matters."
Related Internet Links
The BBC is not responsible for the content of external sites.