Oxfordshire diver 'blacked out' and drowned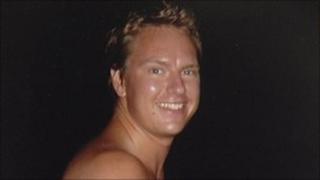 A marine conservation student blacked out underwater and failed to resurface while diving in the Caribbean, an inquest has heard.
Tom Dunkley, 28, from Forest Hill, Oxfordshire drowned while free-diving off Martinique in August 2008.
The assistant deputy coroner for Oxfordshire, Dr Richard Whittington, recorded a verdict of accidental death.
His father, Robin Dunkley, told the court his son loved sport and was addicted to diving.
'Lively and engaging'
The diving enthusiast had gone to the Caribbean to carry out research for his university Masters degree with a group of students from Bangor University.
However, when he failed to resurface, a colleague swam down to find him but was unable to resuscitate him.
Following his death, a post-mortem examination was carried out in Martinique before his body was brought back to the UK where another autopsy took place.
Results showed the cause of death was drowning associated with a shallow water blackout.
The coroner said that while Mr Dunkley was a very experienced diver, there was a temptation among free-drivers to test their bodies to the limit.
He told the court that "taking too many deep breaths" and effectively hyper-ventilating before free-diving could lead to a "rapid drop" in oxygen to the blood and without warning could cause a person to black out.
Mr Dunkley's father said his son had found his niche in marine conservation. His mother Rosalyn Dunkley said: "He was a very lively, engaging person who was very warm, very kind, clever and totally a lovely person."