Oxford University lecturer died from fall injuries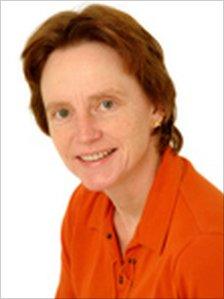 A senior lecturer found at the bottom of a staircase at an Oxford University site died from injuries consistent with a fall, post-mortem tests have showed.
Gudrun Loftus, 52, who taught German at St John's College in St Giles and lived in Buckinghamshire, was discovered on Tuesday morning.
She was found near the senior common room and had suffered severe head injuries.
She was rushed to the John Radcliffe Hospital but died later that day.
A Thames Valley Police spokesman said: "The woman's death is being treated as unexplained.
"A post-mortem examination revealed that she died from multiple injuries that are consistent with a fall.
"As the investigation is ongoing, there is no further comment that can be made in relation to this case."
A message on the college's website said: "Mrs Gudrun Loftus, for many years college lecturer in German, died in a tragic accident on Tuesday 5 October, after a fall on a college staircase."
It added: "The college has sent her family its deepest condolences.
"She was a fine teacher, and will be much missed."
Mrs Loftus, who was married, was a native speaker of the language she taught at the prestigious college.
St John's, which was founded in 1555 is a small college of about 390 undergraduates, 200 graduate students, 100 fellows and 25 college lecturers.
According to its website, graduates include former Prime Minister Tony Blair and the novelists and poets A.E. Housman, Robert Graves, Kingsley Amis, Philip Larkin and John Wain.
Mrs Loftus's funeral will be held at noon on 18 October at St Bernardine's Church in Buckingham.
Related Internet Links
The BBC is not responsible for the content of external sites.