Oxford theatre staff face axe after Arts Council cuts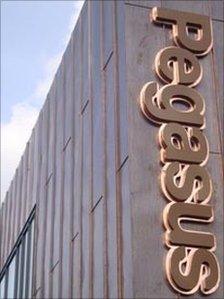 An Oxford theatre has said it is likely to cut staff after its funding from Arts Council England (ACE) was slashed by almost £22,000 for next year.
The Arts Council's budget is being cut by £100m between 2011 and 2015 as part of the government's Spending Review.
The Pegasus in Oxford said it would have to review its business plan for the next five years and jobs might go.
Euton Daley, artistic director, said: "Losing over £20,000 is actually a salary here at Pegasus."
The theatre, which reopened in September after a £7m revamp, is set to receive £294,920 from ACE for 2011/12 - a cut of £21,858 from 2010/11.
Mr Daley added: "We are going to have to make the hard decision whether to lose people or cut back on the work we do.
"For us the likely decision is we won't cut back on the work as we want to fulfil arts activities for young people.
"It is a bit of a shock but it wasn't unexpected and we are now working on revising our whole business plan."
Related Internet Links
The BBC is not responsible for the content of external sites.