Opinions sought on possible development sites in Oxford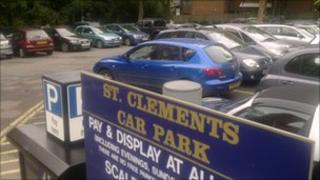 Oxford residents are being asked to give their opinions on 100 possible development sites across the city.
The plans are being shown on the council's website and at a series of public consultation events.
Some sites are on council owned land. At least five car parks feature in the plans, including the controversial St Clements car park development.
Jean Fooks, Liberal Democrat city councillor, said the consultation had come "out of the blue".
"It's been sprung on us [councillors] as much as the rest of the general public," the member for Summertown said.
'First stage'
She said she had been reassuring residents contacting her that this was a preliminary plan and further consultation would be undertaken on any specific proposals.
"The important thing is that people comment," she said.
Labour councillor Colin Cook, board member for city development, said: "This is the very first stage for the public to be involved in consultation and we want to hear their views.
"We haven't made any decisions about these bits of land, so we want to hear what the public thinks about them.
"Some of the sites may never be used for development."