Council tax band difference at same Oxford houses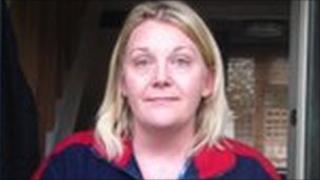 Residents on a street in Oxford could be facing a change in their council tax after one of them discovered she was paying more than her neighbour.
Sam Curran who lives in Mortimer Road, Rose Hill, noticed that her friend on the same street was paying £350 less as she was in a lower property band.
She then discovered all the homes on the road were categorised differently, despite being almost identical.
The Valuation Office Agency is now deciding whether to amend the bands.
The agency sets the council tax band depending on the value of the home on 1 April 1991 but differences in age, size and the number of rooms can all affect the band.
The neighbour in the lower banded property, Lorna Skelcher, said: "The houses are all exactly the same so we should all be on the same band.
"I had no idea until Sam and I were talking that we're actually on different bands and it just seems crazy - everyone should be on the same."
Mrs Curran, whose property is currently in band C, has asked the Valuation Office Agency to review her banding.
A spokesman for the agency said: "If we agree that a band is inaccurate then we will change it.
"We also review, and where necessary amend, the bands of other similar neighbouring properties."
This could mean that other residents in the prefabricated homes on the road could see their council tax change.
Mrs Curran said: "Fingers crossed, not just for me, for all of us, because obviously I wouldn't like anybody to go having a higher band, but these [houses] are not worthy of higher bands - if anything they deserve lower bands."