Oxford council takes over home unoccupied for 15 years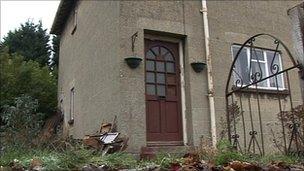 The owner of a home left unoccupied for 15 years is being forced to hand it over for renovation.
It is the first time Oxford City Council has used powers introduced in 2004 to take control of a building.
The council will now restore the property and rent it out to people in need of housing.
Councillor Joe McManners, board member for housing, said: "The owner ultimately pays for the renovation via the money from the tenants."
There are no precise figures for the number of empty houses in Oxford but the council believes there are between 50 and 100.
Mr McManners said: "We've got problems with empty houses not being used which could be used for rent and much needed housing."
An Empty Dwelling Management Order allows the council to act after a property has been empty for six months, but in reality it takes a lot longer before any properties are taken over.
"Despite their best efforts the council haven't been able to persuade the owner to put tenants in... there are a lot of legal loopholes to go through.
"We don't actually take the houses off the owner, it's more managing it on their behalf," said Mr McManners.
Most vacant properties are reported by neighbours and the council is keen to encourage people to come forward if they know of such a property.
"There's an empty homes officer at the council who would be interested," said Mr McManners.
Related Internet Links
The BBC is not responsible for the content of external sites.