Thames Water sorry for 'messing up' in Kindlington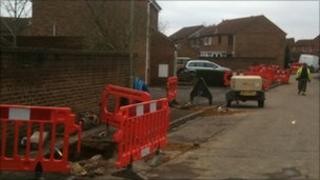 Residents in Kidlington near Oxford have been offered compensation after their water was unexpectedly switched off on Tuesday.
Thames Water cut supplies to about 30 properties in Flatford Place from midday until 1800 GMT while about six miles (9.7km) of pipes were relaid.
A spokesman for the company apologised for "messing up" saying: "It's just not good enough and we are really sorry."
Affected customers can claim £30 per household from the company.