Oxfordshire County Council library plans 'torn up'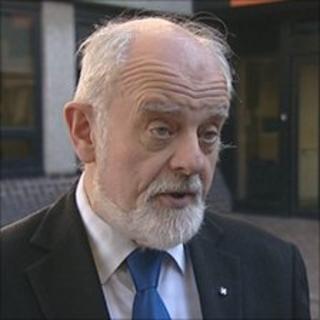 Plans to cut funding to a specific number of libraries in Oxfordshire have been "torn up", according to council leader Keith Mitchell.
In November, the conservative-led administration said money for nearly half of the public libraries could be axed under budget cuts.
But now Mr Mitchell has said: "We've got a little bit more money so we take a little bit more time."
A consultation will begin in mid-May and run until the end of September.
Mr Mitchell insisted that the word closure had only ever been used by the media and that the council had always been looking at ways to keep the libraries open.
But he added that the original list of libraries set to lose their funding had gone.
"We've torn up that list, we've moved on, things have changed," he said.
However, he feels the current investment in the staffing is still untenable.
"We'll be very clear about what it costs, for the premises, for the book stock, for the computer systems and those we are offering as our contribution to the debate, we will provide those," he said.
"The real cost in many libraries, the large cost is the staffing and that's where we will have to have negotiations and discussions."
All 43 libraries in Oxfordshire will now be part of the consultation.
Philip Pullman, author of the His Dark Materials trilogy, said he was encouraged to hear that the original plans had been scrapped.