Oxford band The Epstein continue with new line-up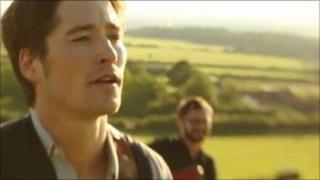 The Oxfordshire-based American folk rock band The Epstein have confirmed they will carry on despite losing two key members.
In February this year the band released their first EP since the recording of their debut album in 2007.
But they were set back by the departure of bassist Rowland Prytherch and drummer Paul Denley.
Founding members Olly Wills and Jon Berry will now continue with The Keyboard Choir's Sebastian Reynolds.
Olly told the BBC: "Rowland's been with us for many years but he's very busy doing other stuff to do with his recording and engineering.
"Maybe he just felt he couldn't put in as much time as we were hoping he would this year."
The Epstein have performed with various bassists since, including Stornoway's Ollie Steadman and Truck Festival organiser Joe Bennett.
The band, who were previously awarded BBC Radio 1's Introducing Album Of The Week for Last Of The Charanguistas, have been touring in Europe and the UK.
They are now on the cusp of releasing Calling Out Your Name, the follow-up to I Held You Once.
The band then hope to release a final EP or album by the end of the year with each track supported by a music video.