New Oxford homes damaged by copper raids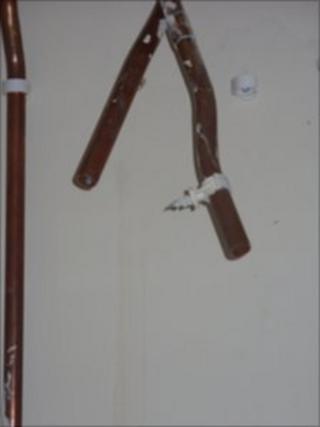 Oxford's first new council homes in 20 years have suffered damage costing £100,000 to repair after thieves stole copper piping.
Residents will be unable to move into six of the homes for several months after the raid in Lambourn Road on the Rose Hill estate.
The value of the pipes stolen from the six flats is thought to be only £20.
A city council spokesman said it was "heartbreak" for the tenants, some of whom were due to move in next week.
The raid left water pouring through the ceilings of the new properties.
The council's planned operations manager Bruce Thompson said: "It was catastrophic. There was water on the floor 2in deep in places and that was seeping through from floor to floor.
"People were due to be moving in next week in time to have a nice little street party and enjoy the royal wedding."
A similar raid took place at Cardinal Close earlier this month but the council said it was not an escalating problem.
Mr Thompson said: "This is not something that is endemic by any stretch of the imagination. This is mindless vandalism."
The damaged flats were the last six of the 38 properties to be built on the site.
They took the place of bungalows which were originally built in the 1960s but since deemed unsafe.
The residents were subsequently rehoused so the £5.8m redevelopment could commence.