Govind Chandran's film The Gamble screened at Cannes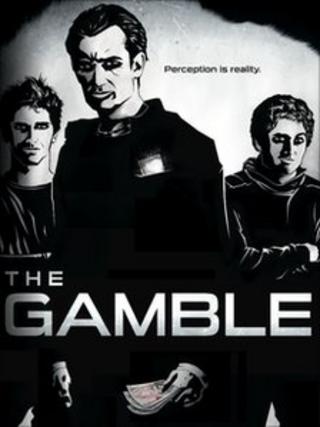 An Oxford film director is taking his second film to Cannes after it was picked to be screened at the festival.
Govind Chandran, 22, first went to the international event in 2009 when he was still a student at Oxford Brookes university.
His first appearance was with a 10-minute film called Double or Nothing which he made as part of his coursework for his degree.
He says it received critical acclaim and was even picked by some local blogs as a festival highlight.
"It was surreal but absolutely fantastic," he said.
"It was one of those things that you didn't believe was happening even while you were there."
Since graduating, he has started working at the university as a technical specialist in film studies.
'Absolutely amazing'
He said his new part-time role has allowed him to continue working on film projects while being able to pay his rent.
In the summer he wrote and produced this second short called The Gamble which is going to appear at the festival.
"It's a crime comedy film in the style of a Guy Ritchie film," he said.
After entering it, he was picked to have the movie screened at Short Fillm Corner, which enables emerging talent to have their films shown in special viewing booths.
"It's the atmosphere and being surrounded by so many professional people.
"Being able to walk down the beach and see Francis Ford Coppola and all these other really famous directors and film makers there is just absolutely amazing," he said.
He leaves for Cannes on 10 May with five other members of the film's team but as soon as he returns, Mr Chandran is going to be back at work on his next production.
The Mask of Sanity is his first full length feature film.
It will be a psychological thriller about a young man who tries to create the illusion of the perfect life for himself.
While neither of his previous films had any budget, this project is going to be funded using a "crowd-funding" system.
He has placed details of the film on a website called IndieGoGo and invited the public to invest.
He hopes to raise £10,000 and has currently managed to secure about £3,000.
"We've been given the equipment and I've been given the time off work by the university so we've got one and half months of continuous work on that project not including the three months of planning we've already put in," he said.