Joint Oxford museum scheme wins award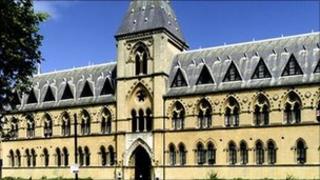 Two Oxford museums have won a joint £10,000 national education award.
The Pitt Rivers Museum and the Oxford University Museum of Natural History won for their programme Making Museums.
About 3,500 school children from around Oxford were involved in handling historic objects, archaeological digs and designing their own museums.
Andrew McLellan, from the Pitt Rivers Museum, said in an era of difficult funding decisions it was good to show what museums could achieve.
"It's also an example of education officers working with collections and conservation staff to show what a modern, professional museum actually does," he said.
The standard of entries in the inaugural Clore Award for Museum Learning was so high the judges also awarded another £10,000 joint first prize.
That went to the South London Gallery for Making Play - adventures in creative play through contemporary art.