'Brave' Oxfordshire Pc commended for arresting burglars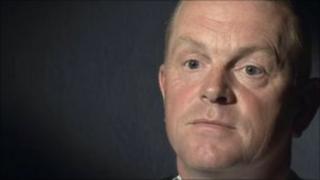 An Oxfordshire policeman has received a Police Bravery Award for his attempt to detain two violent burglars.
Pc Paul Davies was called to a store in Oxford's Temple Cowley Shopping Centre in 2006 after a man was seen trying to steal coins from a children's ride.
He struggled with a man armed with a screwdriver before a second robber equipped with a chisel joined in.
Pc Paul Davies said: "It's my job to try and arrest burglars and I'm determined that people won't get away."
He wrestled with both men, and was stabbed with the screwdriver. His armour saved him from serious injury.
Pc Davies said: "We had a bit of a fight around the back of the store and were crashing around amongst the children's clothes.
"They managed to force their way back out into the street and I was trying to hold on to both of them knowing that other officers were coming to my assistance.
"Unfortunately it was quite a battle and one of them initially broke away but then assisted his friend who I was still holding onto.
"He punched me heavily in the head and then knocked me to the ground.
"Then they kicked and punched me whilst I was on the ground and started to run off again so I chased after them again, rugby-tackled one of them and managed to detain him."
Pc Davies' Thames Valley Police colleagues then joined him on the scene and they were able to arrest the offending duo.
The men were jailed for four years for burglary and assault while Pc Davies was given a Police Bravery Award.
He was interviewed about the experience on the BBC One programme Britain's Bravest Cops.
It featured CCTV footage and actors reconstructing the incident.