Vale of White Horse District Council stop magazine to save cash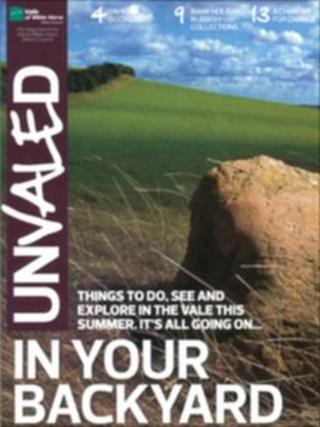 A magazine produced by the Vale of White Horse District Council in Oxfordshire has been stopped to save money.
The leader of the Conservative-run council, Matthew Barber, said it would save £39,600.
He added there were other more cost-effective ways of letting residents know about council services.
But Liberal Democrat councillor Julia Bricknell said she was concerned about the minority without internet access.
Unvaled was being produced and delivered to all homes in the Vale three times a year at a cost of £13,200 per edition.
Ms Bricknell said: "At the moment technology isn't so widespread that you can rely on [the website] and nothing else."
But Mr Barber said as well as the council's website there were already other ways to communicate important messages to residents.
The council produces an annual council tax leaflet in March and tags are left on all bins when waste collections times are revised.