Oxford & Cherwell Valley College £3.5m art block opens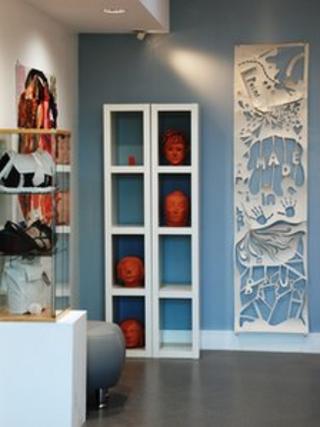 A £3.5m refurbished art block at Oxford & Cherwell Valley College's Banbury campus has opened.
Four hundred students, aged between 16 and 19, will study Creative Arts in the new centre.
Curriculum manager Jackie Whitehouse said: "The building has enabled us to work extensively with our students to produce quality work in a 21st Century building."
The college said 50 staff would also be based at the new site.
Student Shannon Stockley said: "The new building is bright and very modern and in the fashion studio we have more space."
Planning permission to build a £5.5m media and motor vehicle industry centre alongside the centre is also said to be "imminent".
It would replace older buildings on the Broughton Road campus and open in 2014/15.