Two marinas in Cropredy backed by Cherwell council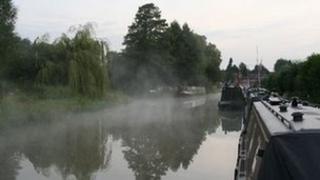 Plans for two new marinas in a village on the Oxford Canal have been approved.
Cherwell District Council gave planning for permission for a 249-berth site on Claydon Road in Cropredy and a marina for 50 boats on School Lane.
Cropredy Parish Council said the smaller marina would have a "harmful local impact" and the village school voiced concerns about child safety.
But councillors decided neither proposal would have an "undue adverse impact" on the village.
Neither marina will have any workshops, shops or residential units on site.
Tim Langer, developer of the larger Cropredy Marina, said: "Our focus will be quite simply to provide quality moorings and to be a good neighbour to the village and a key player in its ongoing prosperity."